Faux Fur Fashion has been gaining ground for a while now and continues to grow. 
From cold weather clothing to music festival clothing, the faux fur trend continues to take over the market. 
That is why we are sure that you will not want to stay behind and try this trend. 
Continue reading and find out everything you need to know about how to rock faux fur fashion and stand out from the rest.
How to identify faux fur fashion?
When you go shopping for a faux fur jacket or hood, there is some information that you should take into account. 
You must perfect your eye and your touch before beginning your search and thus select the ideal piece. 
Also, you need to understand that not all faux fur is created equal. 
Once you get to know the quality of faux fur garments, you are ready to select and buy.
There are many advantages to wearing high-quality faux fur clothing. 
When you know what to look for, you won't be fooled into buying the first piece you see. 
When evaluating the quality of faux fur coats there are three characteristics that you should pay attention to:
Although it sounds obvious, this is one of the main elements to consider. 
Nobody would like to put on an uncomfortable and rustic jacket that makes you want to take it off from the first minute. 
So, use your hands and pay attention to the softness of the fabric. 
You should feel a soft and pleasant sensation when you caress it.
A high-quality faux fur garment should never leave traces of fluff in its wake. 
A quality garment will guarantee all the elements are in place. 
Your fur will stay in place whether you're outdoors, dancing the night away, or just sitting in a restaurant.
When you go to buy your faux fur jacket, pay attention to its fibres and the movement they make. 
You can test them by passing your hand and seeing the position they take. 
Synthetic leather fibres should take their initial position again and not be affected by executed compression. 
But, if the synthetic fibres do not come back to life, it means that you should choose another article of clothing.
Faux Fur Fashion Alternatives for All
Do you want a piece of faux fur clothing but are you worried about not finding one that fits your personality and preference? 
Well, this is not a cause for concern.
There is so much variety that it will be a difficult task for you to decide which one to choose. 
The alternatives available between designs, colours, and patterns are endless. 
The first thing you should do is define the style you want and what type of event you plan to use it for. 
After this, you can choose from a wide range of options.
How to Choose the Best Faux Fur Fashion
The first thing you should do to select the faux fur fashion for you is to define what style you want to wear. 
Many people prefer a classic jacket, others prefer a coat with a hood, and others a long vest that exudes luxury. 
Everything will depend on your personality and also on the use you want to give it. 
If you have questions or need advice regarding faux fur fashion, many stores can advise you. 
Look for reliable stores that offer fashionable and above all quality clothing.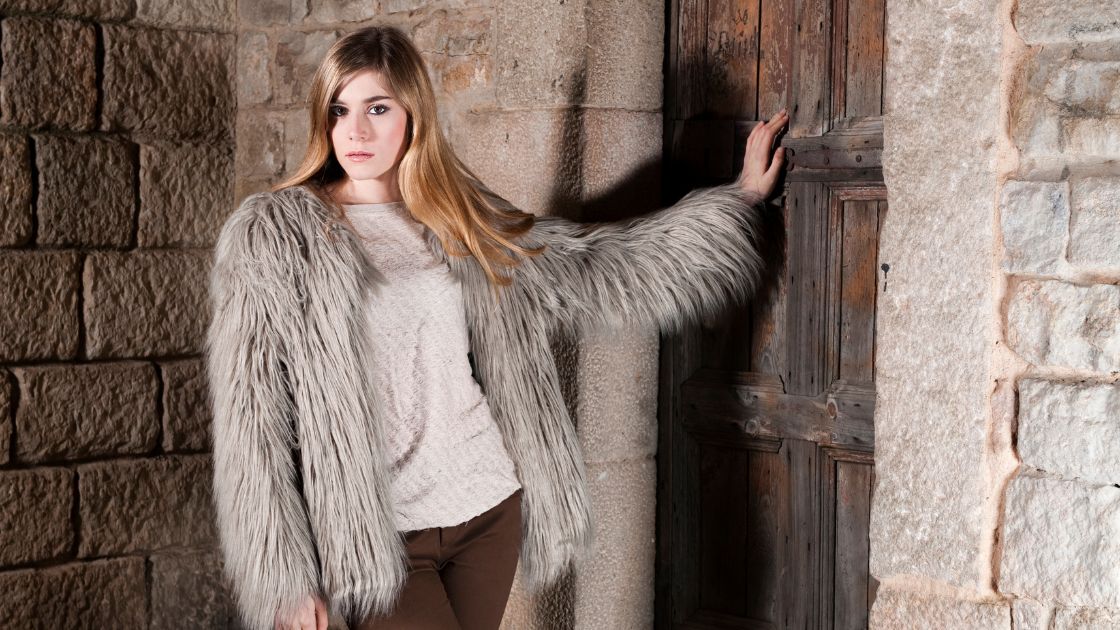 How to maintain in good shape WITH your faux fur fashion clothing?
Despite appearing tough and durable, your smooth faux fur occasionally needs some care. 
Accidents do occur, as we all know. 
So, if your faux fur has an accident, you might need to spot-clean it or take it to the bathtub.
The good news is that faux fur can be cleaned considerably more quickly and easily than real fur.
But to make sure it stays in the greatest condition, washing your faux fur necessitates taking precise measures. 
So, your stylish faux fur clothing should probably take a full bath once or twice a year. 
Additionally, if necessary, you can conduct sporadic cleanings. 
The frequency of cleaning will depend a lot on the use you give to your garment, and the stains generated by accidents.
How to clean the stains of your faux fur COAT?
Probably after a date in a restaurant or after a night out at a club, you end up dirtying your faux fur fashion. 
But there is no problem with this. 
By following a few simple cleaning steps, you can remove stains and dirt from your faux leather and restore its vitality. 
Know what are the steps to follow:
Submerge the stained area in a bowl of cool water. 
After a few rounds of sloshy cleaning, gently massage the stained area against itself. 
Typical spills should be easily removed with a thorough soak and rub.
Take your faux fur out of the water and press or compress it firmly to wring out any extra water. 
Squeezing it out could damage your fur, so avoid it.
Hang your faux fur to dry in a well-ventilated place. 
Never use heat because you will harm it permanently. 
Additionally, you should stay away from harsh sunlight and confined spaces.
Comb, fluff, and reshape your fur with a comb. 
Sometimes your fingers can work well for doing this.
Give your faux fur fashion a full bath if spot cleaning doesn't take care of your minor accident. 
Although it may seem a little complicated, we guarantee you'll have your piece of fashion in mint shape in no time. 
Your faux fur will be as good as new if you just carefully follow our faux fur cleaning advice.
You already know what faux fur fashion is about, the basic tips to choose the ideal garment for you and how to keep it in optimal conditions. 
Do not think about it so much and dare to play with your imagination and creativity. 
Among so many patterns, designs and colours you will find the one that fits your personality.