Do you want to buy a vest but not sure which material to choose? 
You have done a little research and you know that there are a variety of options on the market, both in real fur and fake fur. 
But you don't know the pros and cons of each option. 
Continue reading and learn about the benefits of choosing faux fur over animal fur. 
You will be surprised by the benefits of synthetic leather.
Why Choosing Faux Fur Over ANIMAL Fur?
Despite being a longtime fashion staple, wearing animal fur often comes at a high price. 
In spite of this and the fact that they are difficult to maintain, fur products are beautiful and amazing. 
If you've been considering buying fur, you should do a thorough study to make sure you know exactly what you're buying. 
You must know the entire process and work of animal abuse that involves manufacturing animal skin items.
Faux fur fabric may be a more advantageous option if you are thinking of buying fur clothing. 
Faux fur doesn't look fake or cheap if you choose the right designer. 
On the contrary, you will get an item that will last over time and make you look fashionable. 
The lifespan of this type of clothing can be extended without spending a lot of money.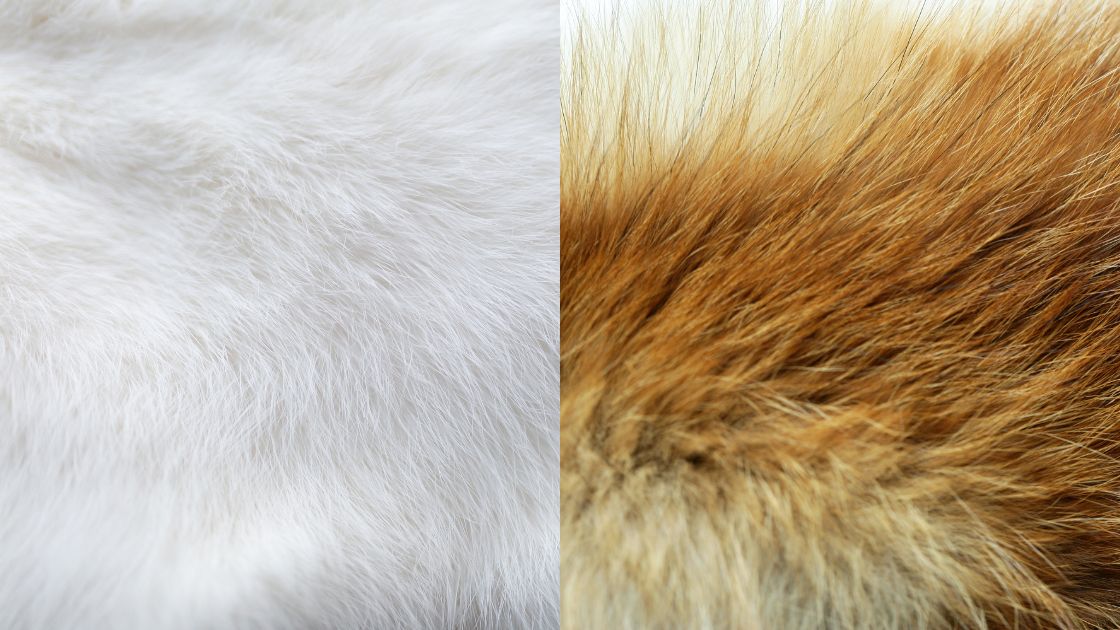 1. The Process Causes No Harm to Animals
Faux fur gives you a cruelty-free alternative to fashion. 
It offers an alternative to the world where people are increasingly aware of how their activities affect the environment and animals. 
Instead of animal products, rich materials are used to make faux fur that has a soft texture to the touch and is as comfortable as real fur. 
By using synthetic leather you will not feel guilty in the least for buying them because no animal has been harmed for its manufacture.
Faux fur will help you contribute to the preservation of the environment. 
Depending on the animal and the fur content, it often takes 200-250 squirrels or 15-40 foxes to make one fur coat. 
While some people don't take this into account when buying fur, it's important to talk about it. 
The number of animals used to create an article of clothing or a household item depends on the product. 
Many consumers who buy leather products are not aware of this. 
But it is believed that between 40 and 60 million animals are killed annually just to produce fur goods.
Everyone must know the reality of fur industry to become aware of animal life. 
Fortunately, you can get the same quality products without mistreating the animals.
If you are looking for a much more durable option than animal skin, faux fur is the solution. 
This will last much longer than animal skin in terms of quality. 
Also, if you take care of your pieces properly, you will hardly notice the use time they have. 
Instead, the fur of animals tends to transform over time. 
That is if you have a real fur vest when time pass you will have an aged vest.
Degradation generally occurs considerably faster if the original coat was dyed. 
It is also very likely that it will change the tone in just one year. 
Animal fur loses beauty faster the more you use it.
You won't notice a difference in appearance over several years if you wear faux fur. 
You could wear your faux fur item every day for years without noticing a difference in appearance or comfort. 
The level of durability of synthetic leather is very good compared to other materials. 
Products made of synthetic leather are more resistant and durable when they are well made. 
Just be sure to select a vendor that prioritizes creating high-quality products.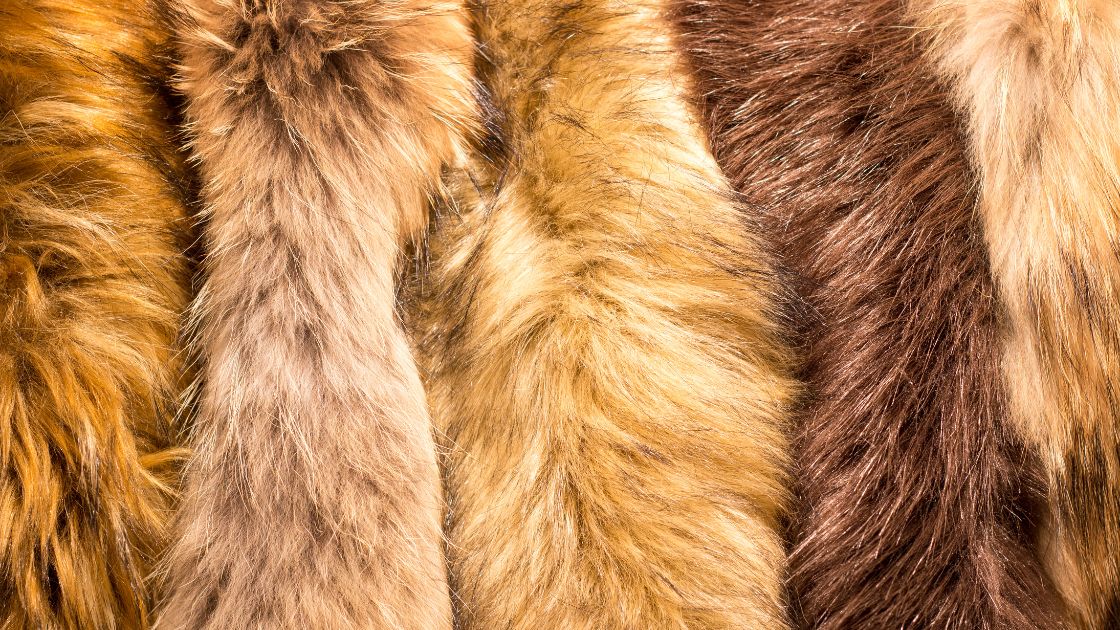 3. Caring for and Cleaning Faux Fur is Simpler
To prevent discolouration or deterioration of colour, the coat of animals requires almost continuous maintenance. 
It is best to have a specialist or expert in the area carry out cleaning and maintenance, which can be expensive. 
The more often you clean animal fur, the greater the chance it will shed, which can quickly make a coat or scarf lose its appeal.
Animal fur should be dry-cleaned properly; it cannot be washed in a domestic washing machine. 
Many people use professional dry cleaners regularly, but not all of them are trained to handle items made from real fur. 
Poor maintenance can be a costly mistake that could permanently damage your leather pieces.
In contrast, most high-quality faux fur products can be machine washed by following a few simple instructions. 
It is best to wash them as delicate clothes with cool water and without using heat. 
You can let it dry naturally and preferably avoid the dryer. 
Its faux fur can also be dry-cleaned if you'd like to give it extra care. 
Plus, if something spills on your coat, scarf, blanket, or another item, faux fur is a cinch to clean on the spot.
4. Storing Synthetic Fur is Easy
To prevent damage, you should store your animal's fur in climate-controlled storage spaces to preserve it for as long as possible. 
If you don't properly preserve animal fur, moths, temperature changes, and humidity will damage it. 
This is an annual expense that will increase if you are not currently using a temperature-controlled storage unit.
The procedure is much less complicated when it comes to storing faux fur. 
During the warm months, you can keep your faux fur accessories cool and dry along with your other cold-weather accessories. 
Products made of faux fur will not be spoiled by slight changes in temperature. 
All you need to do is store it in your closet until you are ready to use it one more time.
5. Trends for Faux Fur are increasing
With which animals do they make real FUR?
Some of the species sacrificed to create real fabric for clothing and goods are the following:
Minks
Rabbits
Foxes
Chinchillas
Avoiding suffering and pain in animals
Thinking that some animal must suffer and die to make clothing or decorative item is truly sad. 
Fortunately, the world has become aware of this and support for animal protection is increasing. 
The best way to support this cause is to do the correct selection. 
Prefer the purchase of articles and clothing made of artificial fur instead of real fur.
Before selecting FUR COAT in the store, think about the animals
After reading this article you already know a little more about the benefits of choosing faux fur over animal fur. 
In addition, the simple fact of avoiding the death of animals for making clothes or accessories is a reason with a lot of weight. 
Always choose quality synthetic leather and add to your wardrobe elegant and unique pieces similar to a real one but free of animal cruelty.