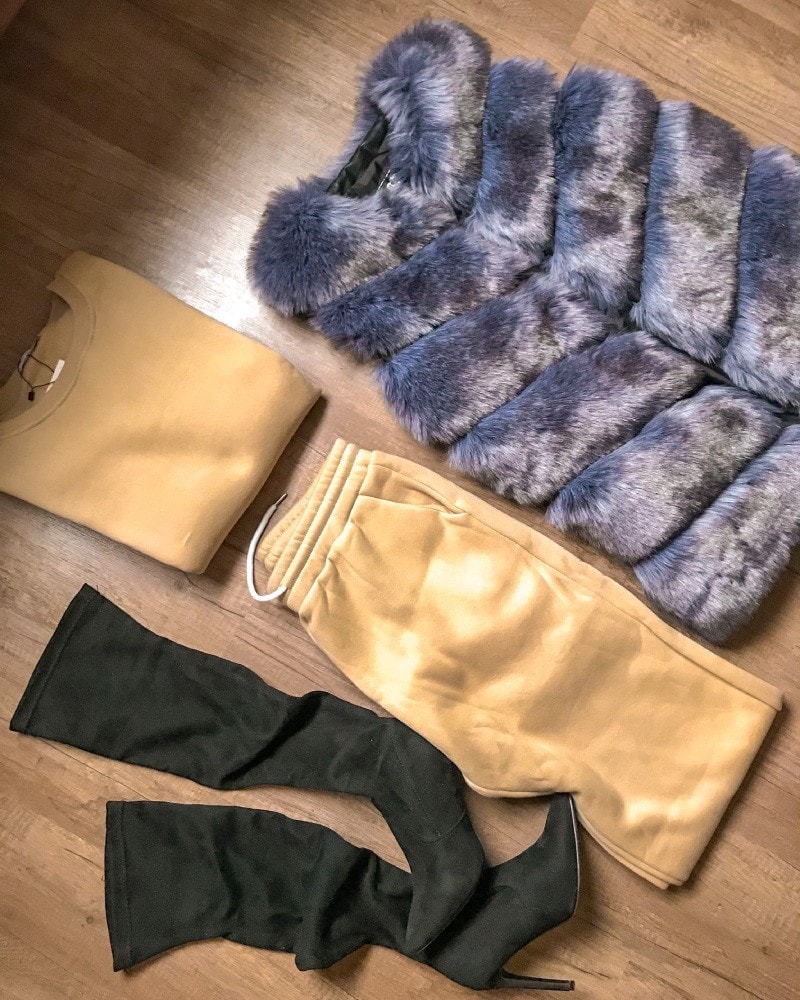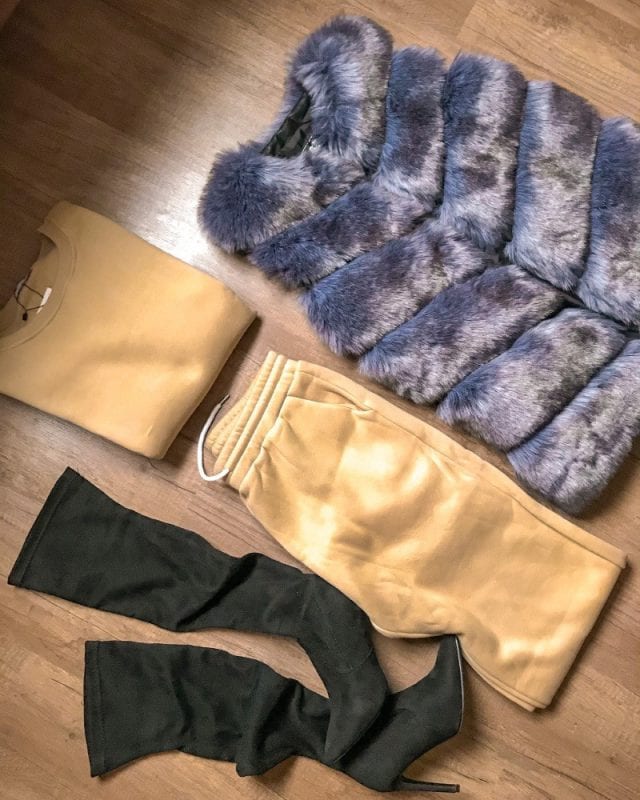 Short Faux Fur Vest and jacket Material
If you want to wear a short artificial Fur Vest made and complemented with artificial leather but with a unique natural look, you will love our "ROSA" model.
We are animal-friendly lovers and we defend their well-being despite how difficult that fight can be today. That is why we do not mistreat or damage the skin of any animal in the manufacturing process of our vests. We have an efficient and conservationist production process that manufactures vests with artificial skins but always maintains the most natural appearance possible.
Look at our products and you will be delighted with the final result of each of the designs we have to offer. We are the best option when you need to buy a vest gift for your friends or family. Find the best design, style and materials in our shop. We take great pride in providing quality goods at low prices with the goal of bringing you value for money.
How To Style Our Short Faux Fur Vest
"ROSA" was created for the active and sensual woman of today, for the woman who likes to make an impact and be glamorous. This short vest design in faux fur is a delicate and subtle model that you can wear safely. It´s perfect for a semi-formal date and for a casual date where you want to highlight and reflect feminism. "ROSA" offers fashionable and stylish perfect for any occasion. They are made with high-quality materials and craftsmanship and come in a variety of colors and styles to suit any taste. 
Its purpose is to cover a large part of the upper body area, you can choose the size according to your measurements and contemplate how you would like to wear it since there are people who want to wear a size smaller than they are to look tighter or vice versa, wish to wear a size larger than usual to be looser.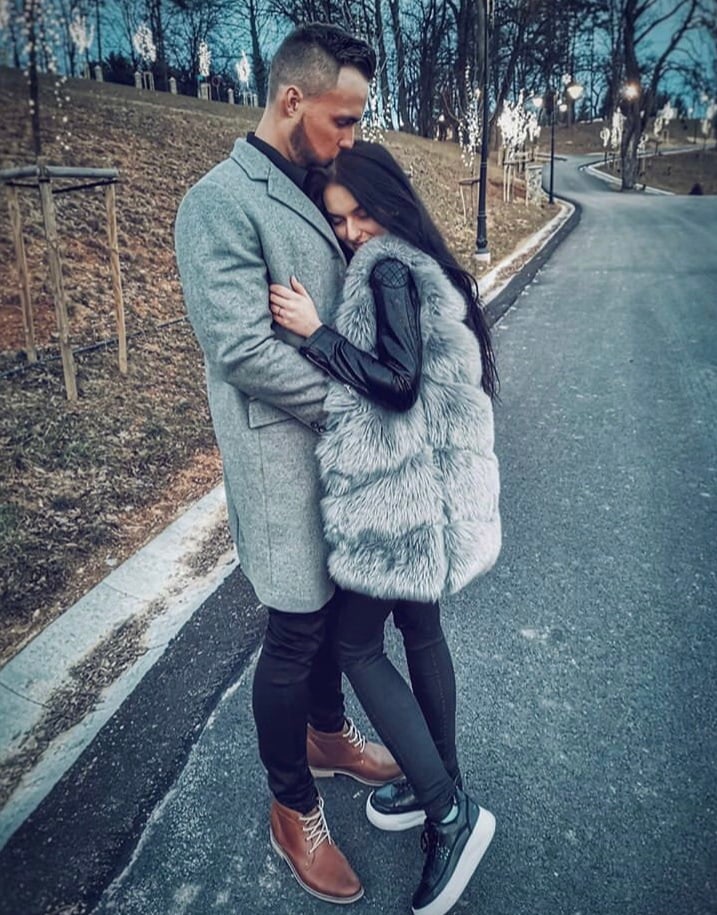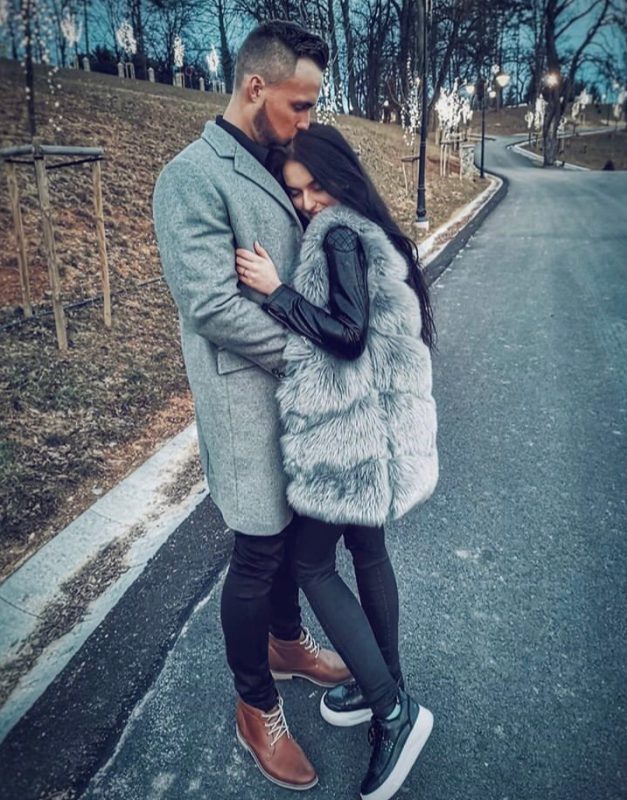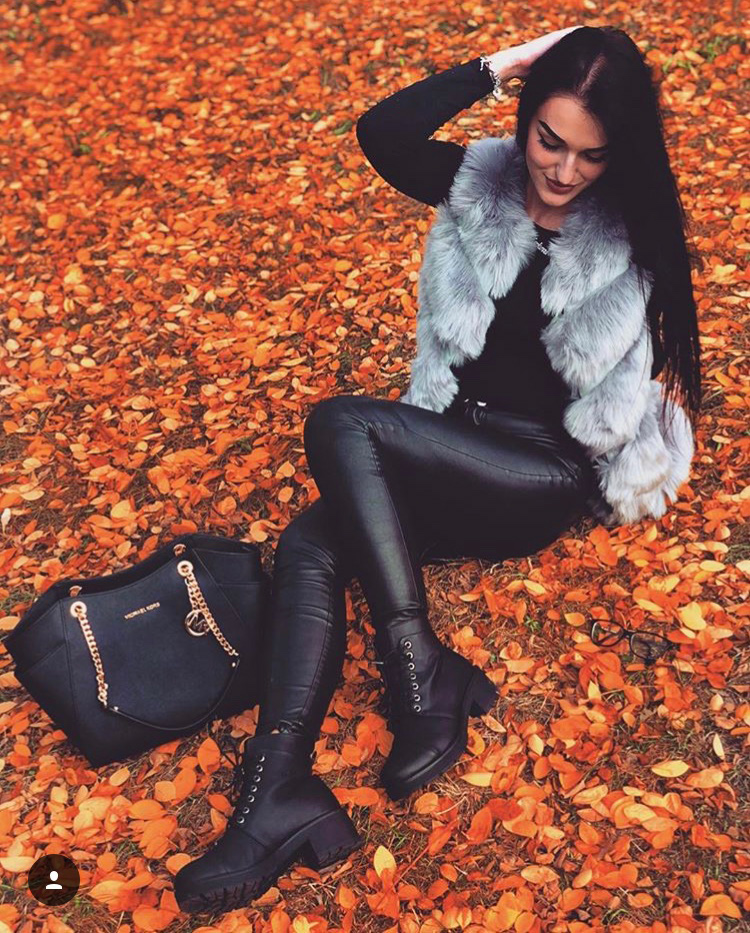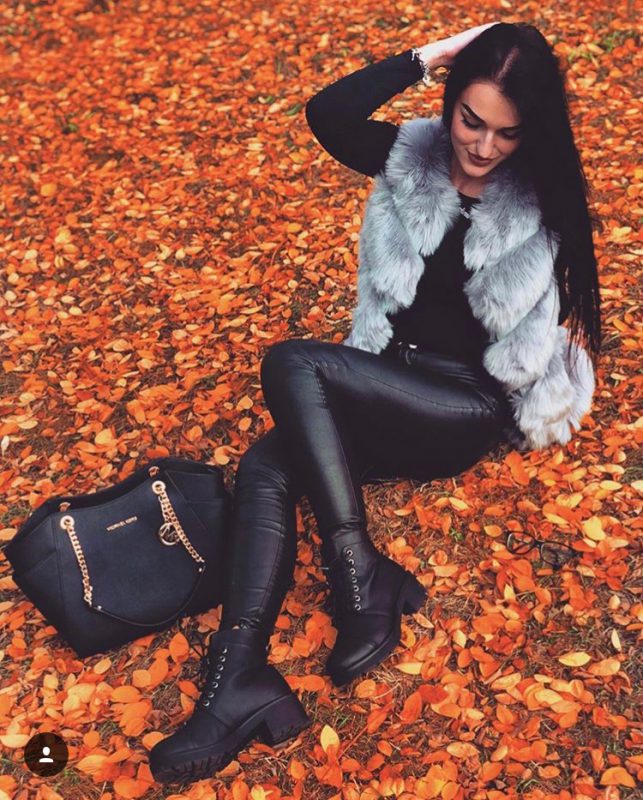 Variations Of Colours for Faux Fur Coat and vest
You can choose our "ROSA" design in black, dark grey, light grey, and white, the four options are impactful but you can shrink the one you prefer according to your taste and the combination you want to achieve. The black and white colours are classic, they combine with everything and stand out from any other garment you are wearing. "ROSA" has a classic design that is suitable for all occasions, and the material is soft and comfortable.
The surface of the "ROSA" faux fur vest in short includes horizontal straight seams between the faux fur to create slightly sloping horizontal straight lines or portions to provide greater volume in that area. Its effect on a visual level is harmonious and represents a different aspect of what we have commonly been observing in vest designs to wear.
The neck part does not include additional elements or textures that highlight this area, the texture, and characteristics found in the rest of the vest, it´s the same that goes up to the neck so if you want to include an additional accessory in the neck part you can feel free to do it.
Today's fashion allows you to combine different types of clothing and create fabulous looks. The "ROSA" faux fur vest is designed without sleeves, so if you want to highlight garments with long sleeves, this option will fit great. You can try from tight long-sleeved blouses to long-sleeve dresses, everything is up to your imagination and your taste.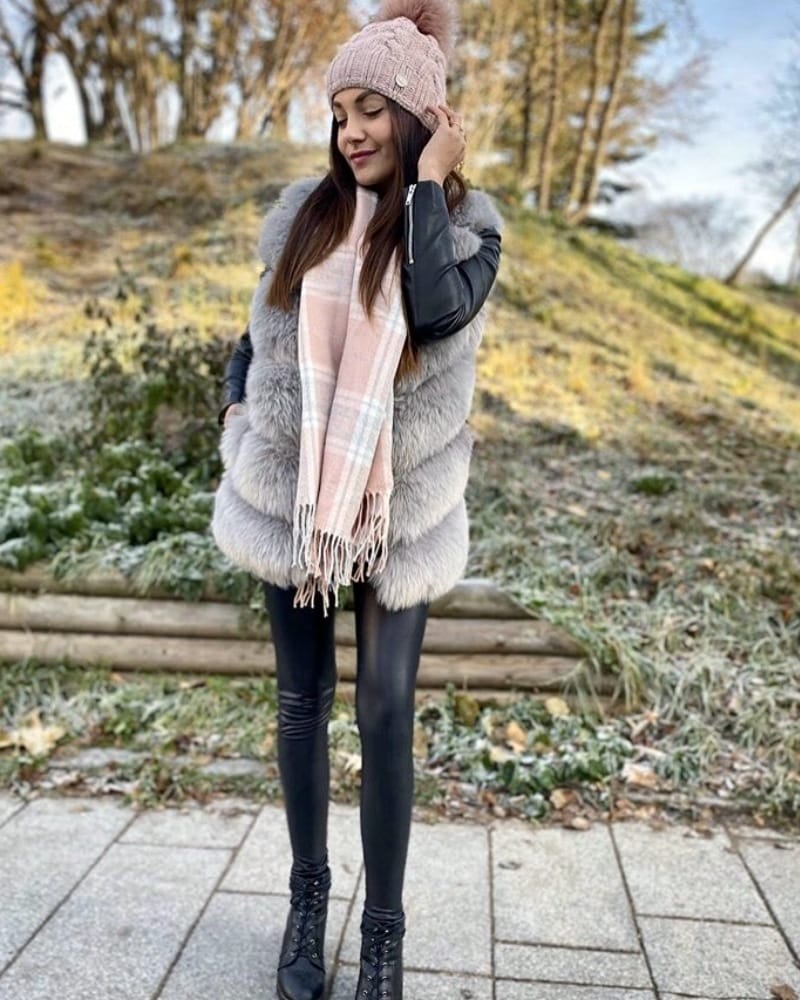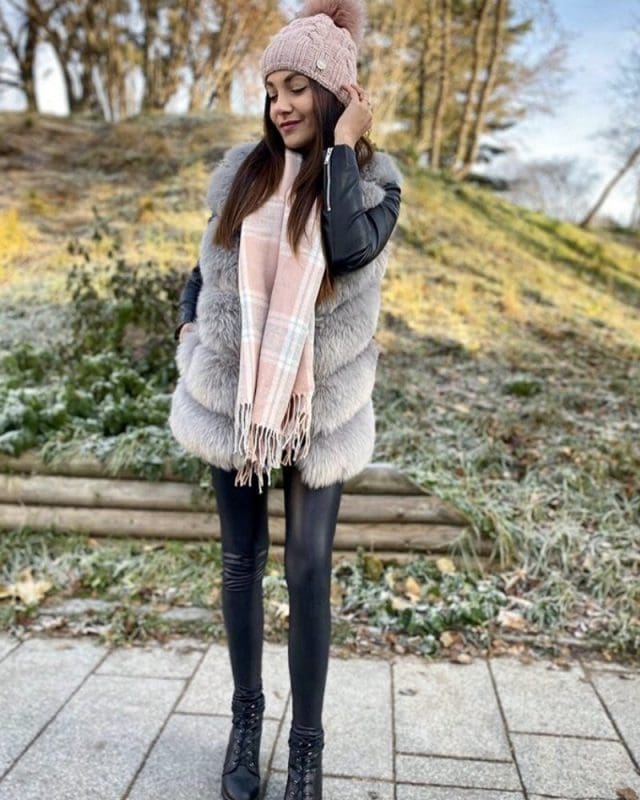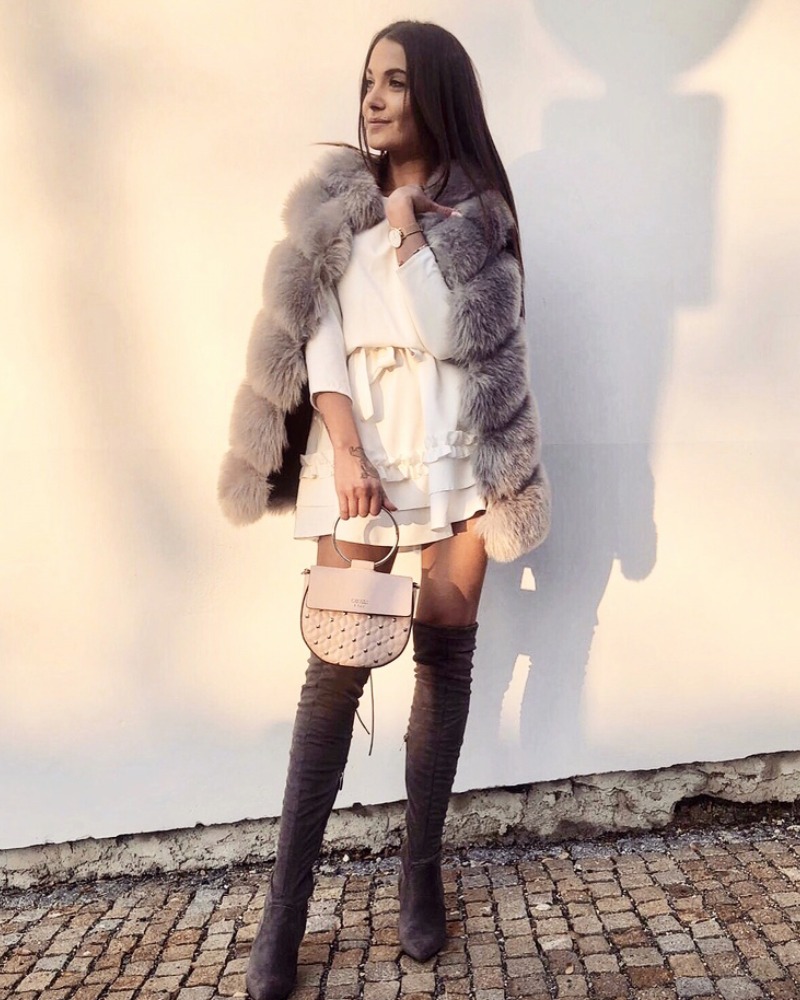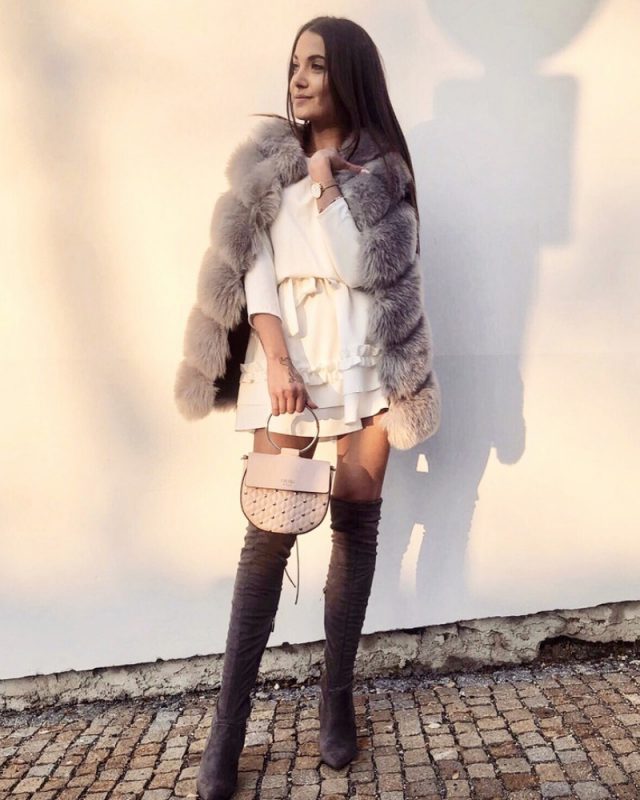 Combine Other Pieces And Accessories to create a chic outfit
Look at our photo gallery and discover for which occasions the "ROSA" faux fur vest is perfect to use, don't forget that you can play to
combine other pieces and accessories
to create unique combinations that make you stand out and that go according to your personality and style. The important thing is that you feel safe and free to wear a piece of clothing that is fashionable and that allows you to look radiant and feminine at the same time. Dare to look radiant and fashionable, our brand stands out for making each customer who wears our garments feel confident and stylish.
WHAT OUR CUSTOMERS ASKING
Frequently asked Questions