Do you want to know more about faux leather fabrics to be able to make a better decision when buying?
Here we explain everything.
You can go out and buy your clothes, shoes, bags, home articles or upholstery and other items with greater security.
We anticipate that many times it is not only about the visual aspect. 
You must learn to recognize the type of fabric that suits you.
Keep reading and learn with us how real leather compares to faux leather fabrics and the comparison between leathers.
Real Leather Vs Faux Leather Fabrics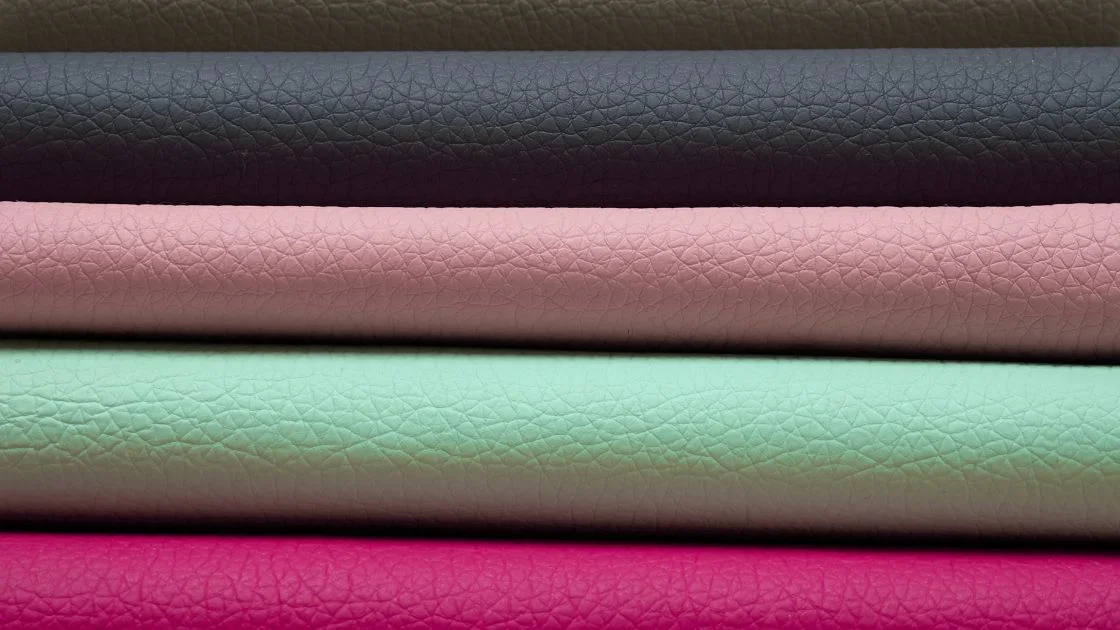 Genuine leather is more expensive than synthetic leather, which is often referred to as "faux leather" or "vegan" leather.
Real leather is very popular and for good reason. 
It feels warm and cosy, offers great durability, and improves over time. 
However, using real leather is a controversial topic today.
Previously, there was talk of real leather without problems, but today people have sought to preserve animal life as the real leather is made from animal.
There are companies and public organizations in some countries that are in charge of safeguarding animal life.
So the main comparison between both types of leather is that, the origin of the fabric. 
Motivated by this, artificial leather and its different variants have been developed: PU synthetic leather fabric and PVC synthetic leather fabric.
Comparison between different types of faux leather vs real leather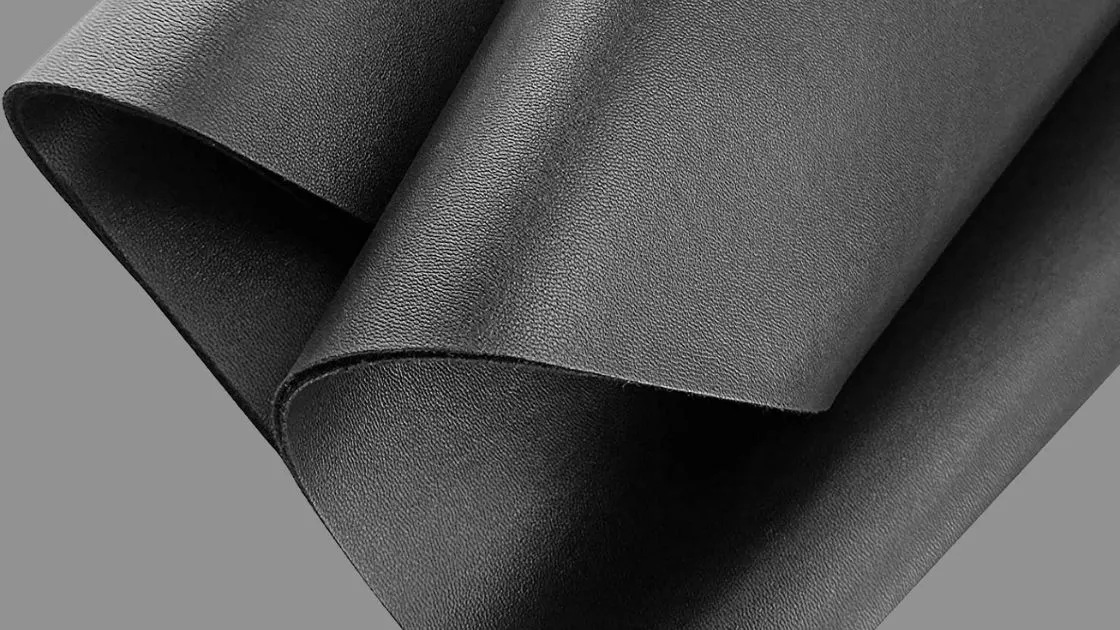 A 100% polyurethane finish is applied or laminated to a base material to produce PU leather fabric. 
Common base materials are rayon, cotton, nylon, or polyester.
To replicate the look of genuine leather, an artificial grain pattern is applied to the surface with a roller. 
Usually, the fake grain is fairly uniform.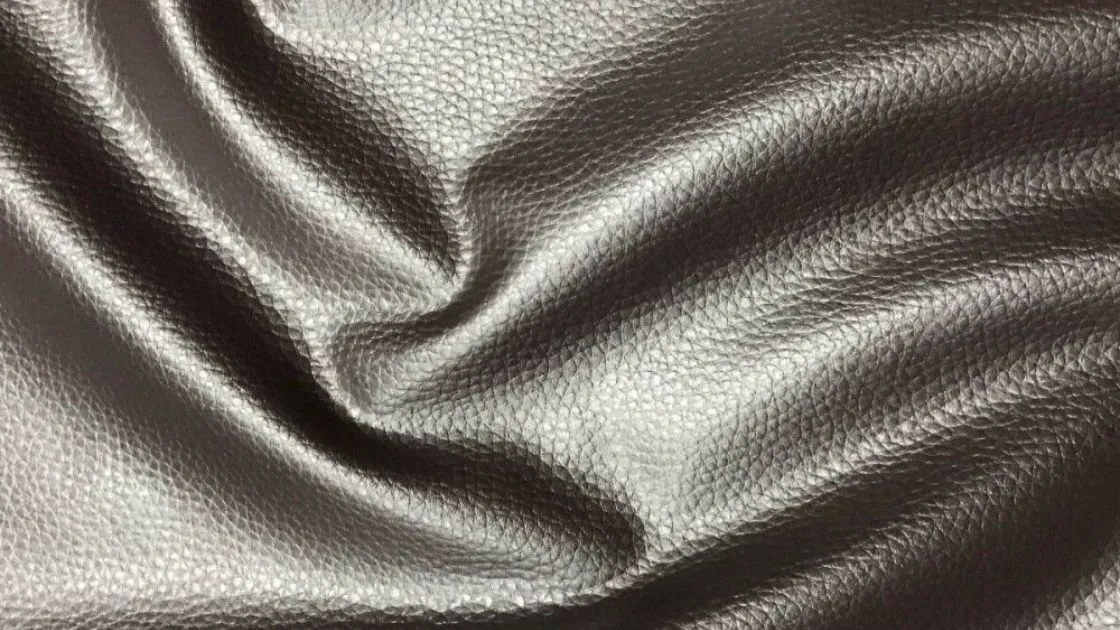 PVC leather fabric and PU leather fabric are extremely comparable.
To create a PVC leather fabric, instead of polyurethane, polyvinyl chloride is combined with stabilizers (to protect).
Later plasticizers (to soften) and lubricants (to make it flexible) are used. Finally, a base material is applied.
Again, the basic materials are usually rayon, cotton, nylon, or polyester.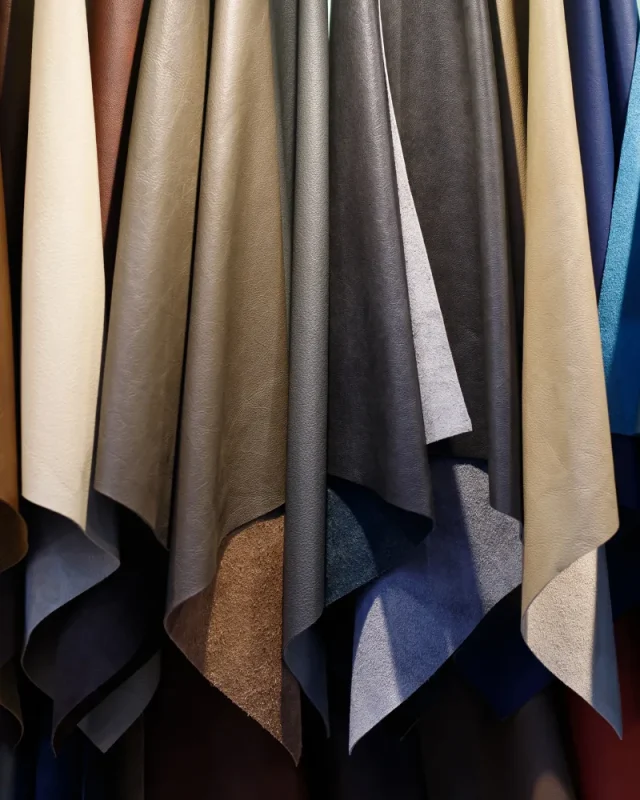 Natural materials, usually cowhide, are used to make authentic leather. 
The delicately woven natural collagen strands provide more durability than goods composed of synthetically woven materials.
Several leather finishes are available with different finishes. 
Although some treatments offer superior defence against everyday wear, leather is stronger because of the nature of the skin.
Know now the advantages that stand out from faux leather over real leather.
Benefits of Faux Leather Over Real Leather
When comparing vegan leather to real leather, there are several benefits. The following would be some of these:
Economic
Real leather tends to be substantially more expensive than vegan leather.
Durability
Since faux fur is so strong, it will last a long time. 
It is resistant to abrasions that would damage real leather. 
Unlike leather, it is not prone to cracking or peeling. 
It is stain resistant and will not fade as quickly in ultraviolet (UV) light.
Easy to maintain
Normally, faux leather materials can be cleaned with a cloth and warm water. 
Items made of faux leather do not distort or crack as, unlike real leather, it does not retain moisture. 
A dry cloth alone can remove food, liquid and ink stains from some of the latest performance faux leather.
High level of realism
The development of faux leather includes adjustments to the change of grain, colour and textures. 
These adjustments are made to render a visual appearance with realistic leather quality.
Regular appearance
Since all the pieces are made of the same material, the faux fur will give a uniform overall appearance.
Advantages of genuine leather over fake leather
COMPARED TO GENUINE LEATHER, FAUX LEATHER HAS SOME DRAWBACKS: ​
Fake leather does not stretch, breathe, or wear out like genuine leather.
Although incredibly durable, faux leather doesn't age with leather in terms of shine and patina.
Genuine leather is more resistant to tears and punctures than faux leather.
Anything else to consider when choosing the type of fabric?
Yes, pay attention to the following considerations.
When choosing skins, care must be taken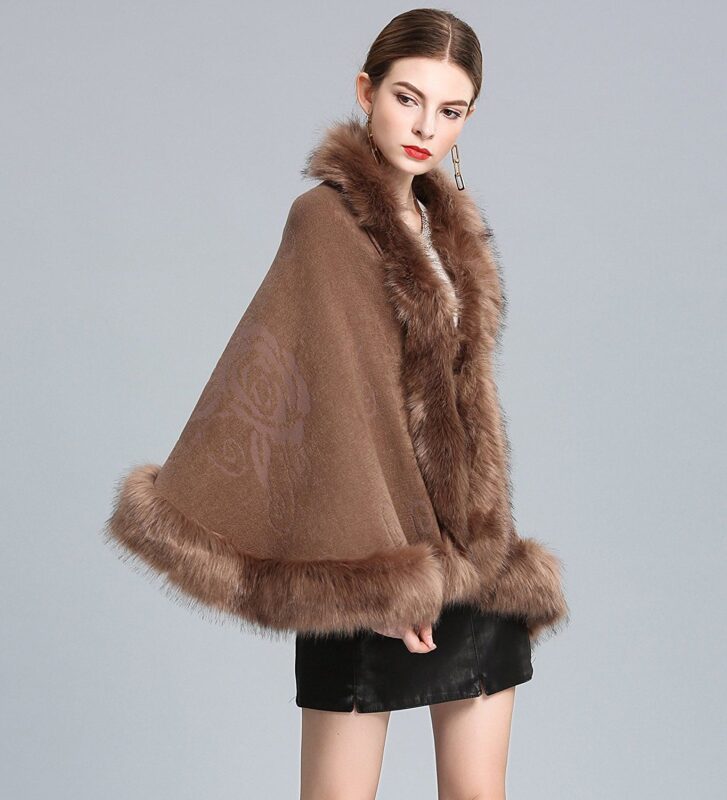 Although the low cost of faux leather could be alluring, it's crucial to think about the purchase's long-term value. 
The laminated surface of many synthetic types of leather is attractive because it is simple to clean. 
However, it frequently breaks after only a few years of use. 
Real leather, on the other hand, has a reputation for lasting for at least ten to twenty years. 
But, this is not true all the time, some faux leathers can last longer than real leather.
It is good that you know that both faux leather upholstery and any other faux leather are sold by the meter. 
You can find from soft and easy to sew varieties to the toughest and most resistant. It all depends on the purpose for which you need it.
The really important thing is that when it comes to faux textiles, there is always one that is ideal for each purpose.
On another side, real leather is not the best option thinking "humanly". 
This is because by buying real fur, we are contributing to animal abuse.
If you don't want to feel bad about your choice, go for quality faux leather. 
Please, investigate a little more about synthetic fibre alternatives to sell and which are the best quality.
I will always prefer synthetic fabric to real one. I'm an animal advocate, so I think the same as Stella McCartney:
There's nothing fashionable about a dead animal that has been cruelly killed just because some people think it looks cool to wear.
Real Leather Vs Faux Leatherette Fabrics
You already know the benefits of faux leather fabrics compared to real fur as well as its disadvantages. 
So now you can have better selection criteria when choosing the type of fabric and leather for your clothes and accessories.