Do you want to learn how to wash your faux fur? 
If you learn to care for and keep your faux fur clean, you can always keep it in good condition. 
You will avoid damage to its fabric and you will always keep it shiny and soft. 
Keep reading and learn with us how to wash your faux fur and easily extend its useful life.
Wash your faux fur: Things to keep in mind
Before going any further, it's important to note that the best approach to cleaning a hide is to always have it professionally dry cleaned. 
It is the guarantee of a wash that respects synthetic fibres and prevents any damage to the coat. 
The drawback of dry cleaning is that it is more expensive. 
However, the guarantee that the work is well done and clean is greater. 
That is why cleaning professionals offer this type of washing in most cases.
Techniques to Wash faux fur
There are a few techniques you can try at home to wash your faux fur. 
If you execute them correctly, you will be able to achieve a good finish and, above all, leave your coat clean. 
However, if you don't want to risk it out of fear or just want a professional job, hire an expert. 
A laundry service expert in faux fur can do the work for you. 
In addition, they will be able to guarantee the care that your synthetic leather needs.
If you can't or don't want to drop your garments off at a dry cleaner, just keep in mind that faux fur needs to be handled similarly to wool. 
The best way to wash it is by hand with slightly warm soapy water. 
Contrary to popular belief, fabric softener should never be used on faux fur. 
These products can leave stains and their chemical composition can permanently damage the coat.
If you don't have a large enough sink, your walk-in shower or bathtub may be just the thing. 
You just have to fill it and put mild soap or detergent on it and wait 10 minutes for it to settle. 
After that, simply bathe the coat repeatedly with clean, warm water until the water is clear. 
You must repeat the process of bathing the fur as many times as necessary. 
For slightly clean skin, maybe 1 or 2 washes will be enough. 
On the other hand, for very dirty fabrics, you must repeat the procedure 3 or 4 times, or as many times as necessary until all the dirt is removed.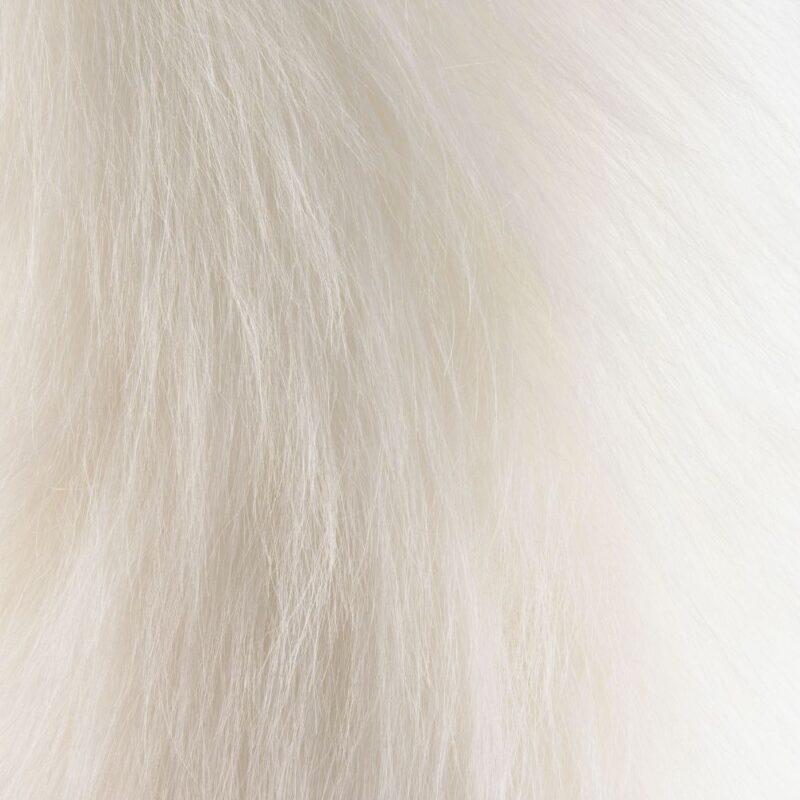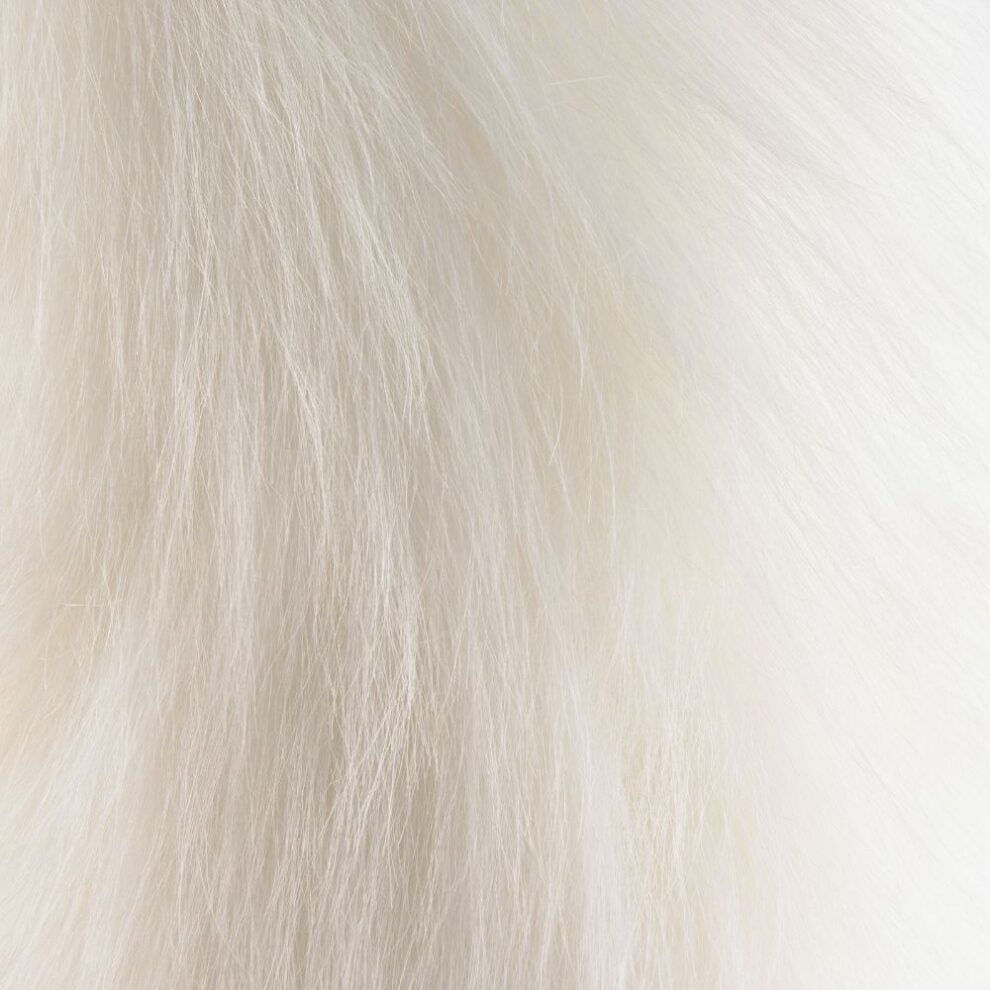 Under no circumstances are you going to wash your faux fur garments in the washing machine. 
This type of machine is very aggressive for your fur. It may leave fur clean, but it will not be good for its texture and softness. 
In case of incorrect settings, incorrect detergent selection, incorrect temperature or incorrect spin speed, you risk seriously damaging your fur. 
In case you have no other option and you must use a washing machine, there are some recommendations that you should follow. 
These tips will allow you to minimize the risk of damage to your fur:
Use only natural soap or special detergent for wool.
Choose a cold program and the slowest spin speed possible.
Do not overfill your washing machine with water. If you don't have enough space, you can finish filling it with towels or wash several pieces of fur at once.
The "wool" program generally satisfies all of these criteria. 
As stated above, avoid using fabric softener as, despite what one might believe, it contains ingredients that destroy faux fur.
Dry cleaning to clean faux fur
To remove stains and grime from clothing, a method known as "dry cleaning" is used. 
This type of wash uses specialized liquids devoid of water, hence the name "dry." 
Since these solutions break down fats and oils and do not permeate fibres as water does, the cleaning is better.
The most common solvents used in dry cleaning are perchloroethylene, hydrocarbons, and silicone fluids. 
There are various distinct forms of dry cleaning. 
Depending on the circular symbol that appears on our label, we will know which one to utilize in each situation. 
The type of dry cleaning solvent may be indicated by a letter inside the circle.
Normally this type of cleaning is done in dry cleaners that have the right tools. 
However, some chemicals allow you to do dry cleaning at home without special tools.
Drying your faux fur items
Drying should be done away from any direct heat source. 
To remove some of the excess water, just twist your fur slightly, don't twist it like a mop. 
After that, you can roll the fur in towels for a while to soak up any excess water.
If the faux fur is a garment, hang it on a hanger to dry. 
If it's a plaid, hang it completely flat on a clothesline. 
Since faux fur is extremely heavy when wet, make sure the clothesline is as strong as possible (preferably wooden). 
Use a container to catch the water that will flow out as your fur will continue to shed water. 
Any other accessory for clothing or home decor can be hung on a clothesline with care. 
You just have to make sure to turn it over from time to time.
After washing the furs, you will notice that the hairs appear to be stuck together as they dry. 
But don't worry, the fur usually looks like this when it's wet or freshly dried. 
To fix this, wait until the fur is completely dry, then gently brush in the opposite direction of it. 
Do this as many times as necessary until you notice that the fur takes shape and returns to its initial position.
It can be done with a hairbrush or a household brush. 
To give your fur all its volume, elasticity and softness, finish by shaking it vigorously. 
You must do all these steps very carefully and patiently so that your fur looks like new.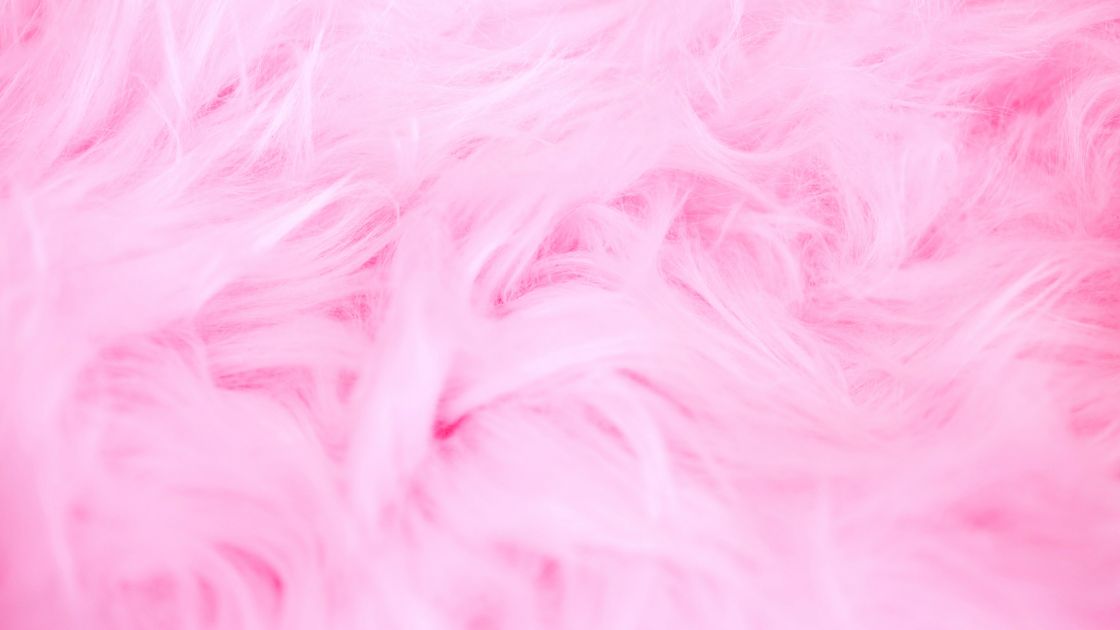 What about if I use a dryer Machine?
There is only one answer to this question: Don't even think about it. Synthetic fibres are incredibly strong. 
However, two things can harm it a lot: constant rubbing and the extreme heat of the dryers. 
Tumble drying is dangerous even when the fur is cold. 
The rubbing of the rotating drum damages the soft ends and reduces the shiny appearance of the fur. 
So if you want a garment that will last a long time and above all in good condition, never tumble dry it.
Ready to CLEAN faux fur at home?
You already know the techniques to wash your faux fur.
You can try the one that best suits you in terms of budget and ease.
Remember that a professional wash will always be the best option.
However, it is the most expensive solution and often difficult to access for many.
But a good idea is also to try between methods.
You can apply the easiest techniques at home according to the frequency necessary.
Later, try every 6 months or every year deep cleaning in a laundry.
Remember to use cool water to wash your garments and synthetic leather items.
Cold water or hot water is not the best option.
Also, don't forget that air drying is the best drying alternative.
In this way, the fibres of your synthetic leather will not suffer damage.