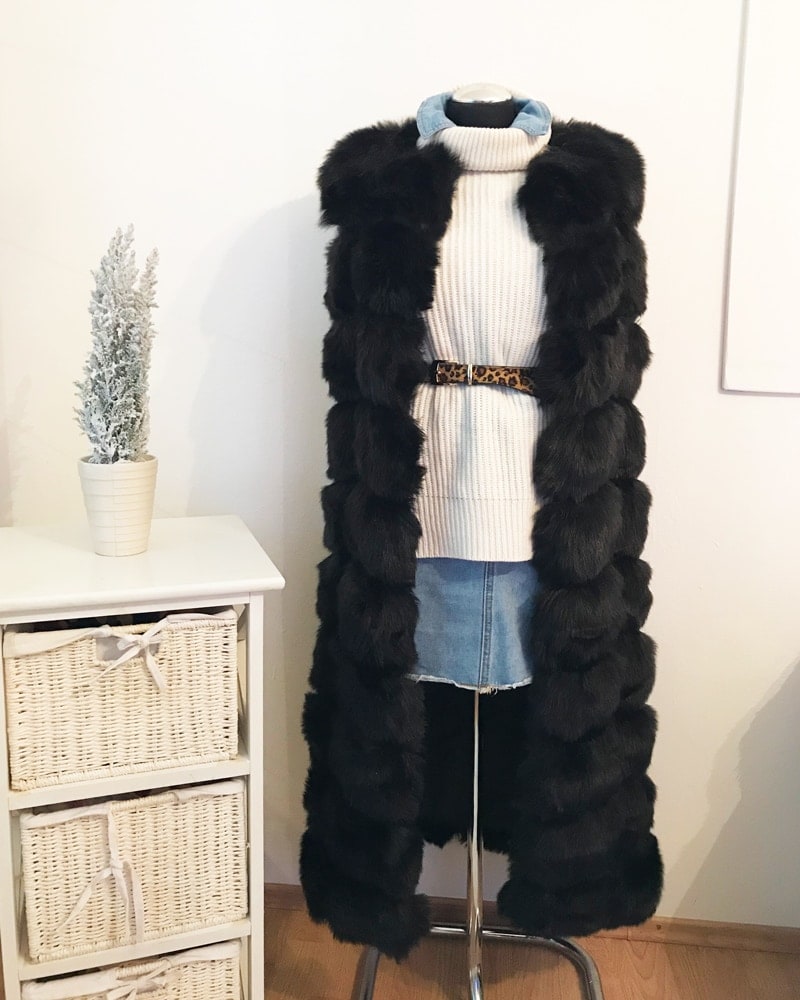 Although all our faux fur vests are made from artificial fur, they are of the highest quality, you can easily see it by looking at and touching the skin of the vest, it feels very real. We want to achieve a feeling of freshness and vitality in the people who wear our vests and who feel calm with their conscience when using a product free of animal abuse.

Our vest is a great addition to your wardrobe, you can wear it over any other clothing. This faux fur vest will make your look elegant, give it a new dimension, highlight the merits of your figure and brighten up the day. You will be very happy with this vest and you will receive many compliments in return.

The model "BOHEMIAN" came to fall in love and captivate determined and daring women, it's an option that provides a different and elegant detail approach that is capable of making any woman stand out. So if you are a bit shy but are willing to try something new that will make others notice you, then this option fits you like a glove.
WEAR DIFFERENT AND ELEGANT APPROACHES
"BOHEMIAN" FAUX FUR VEST AND LOOK GREAT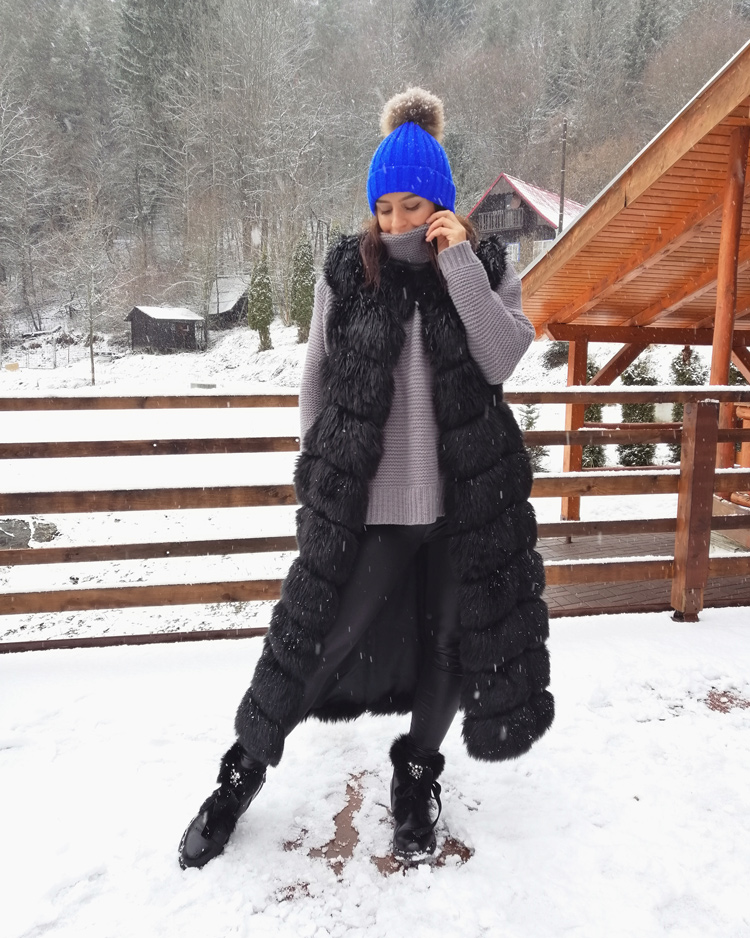 The length of this long faux fur vest is perfect for a formal night out but if you look at our image gallery, you will notice that it also looks great in sports outfits, like jeans and sneakers. Buy this stylish piece of fashion for your wardrobe and enjoy it for years to come. This piece of clothing will keep you warm on cold winter days and you can wear it on many different occasions.

So if you are a girl who likes to be comfortable in sport's shoes you can wear your "BOHEMIAN" faux fur vest and look great.

Select the size that best fits your measurements, remember that it´s a long design so you must pay special attention to your height and the length of the vest you are going to choose so that it fits you and is not extremely long.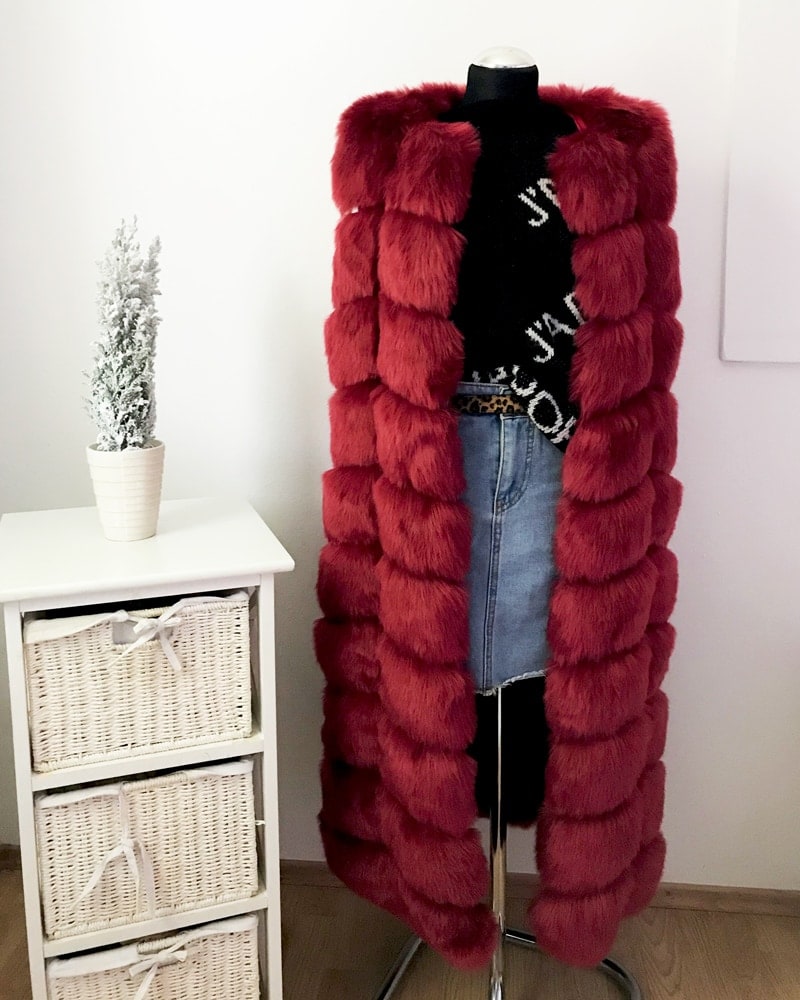 The "BOHEMIAN" design comes in black, dark grey, light grey, and wine red. If you are a sensual woman and you are looking for a night outfit, the safest thing is that the black faux fur vest is the perfect one for you. All the tones are classic and can be combined with clothes for different occasions, from gala parties to dates with friends where you want to be relaxed and wear sportswear.

The surface of this vest was designed to generate a different appearance, it has horizontal and vertical straight seams that form small squares and rectangles to quickly generate a finish that contrasts with the eye. The squares created from the seam lines create an impression of volume that many love on vests.

The secret is in the fabric and how it was treated, as this vest has been designed following a rigorous process to create a unique look. This is a very comfortable vest which can be worn for both casual and formal occasions.
VARIATIONS OF STYLES AND COLORS
GOOD MATERIALS THAT PROVIDE A LONG-LIFE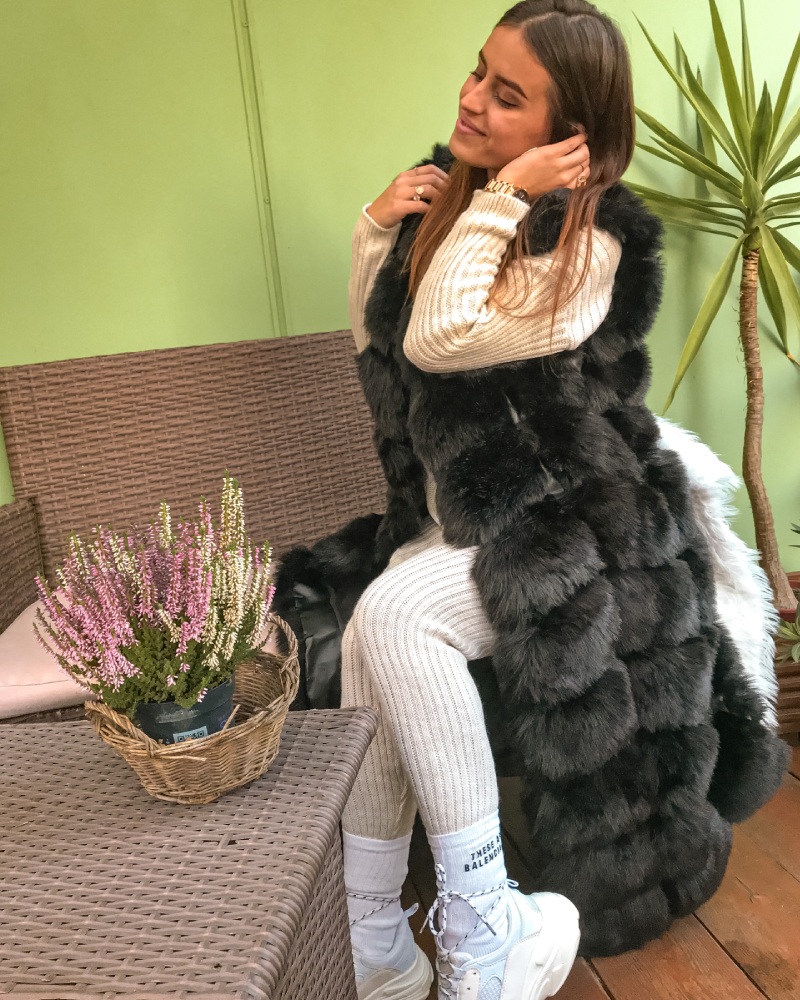 The "BOHEMIAN" long faux fur vest does not include sleeves in its design; In this sense, it's ideal to complement blouses or sweaters that are long sleeves. The short and long dresses also look very well combined with this vest so if you plan to attend a formal appointment this option may be to your liking. But you can also combine it with some jeans or trousers and it will look great. Whatever your choice, you will always look very stylish. Fortunately, the vests are amazingly complemented by artificial leather which is perfect for winter days, so forget about getting the chills while wearing our pieces. Also, we work with quality materials that provide a long-life and wash-resistant option.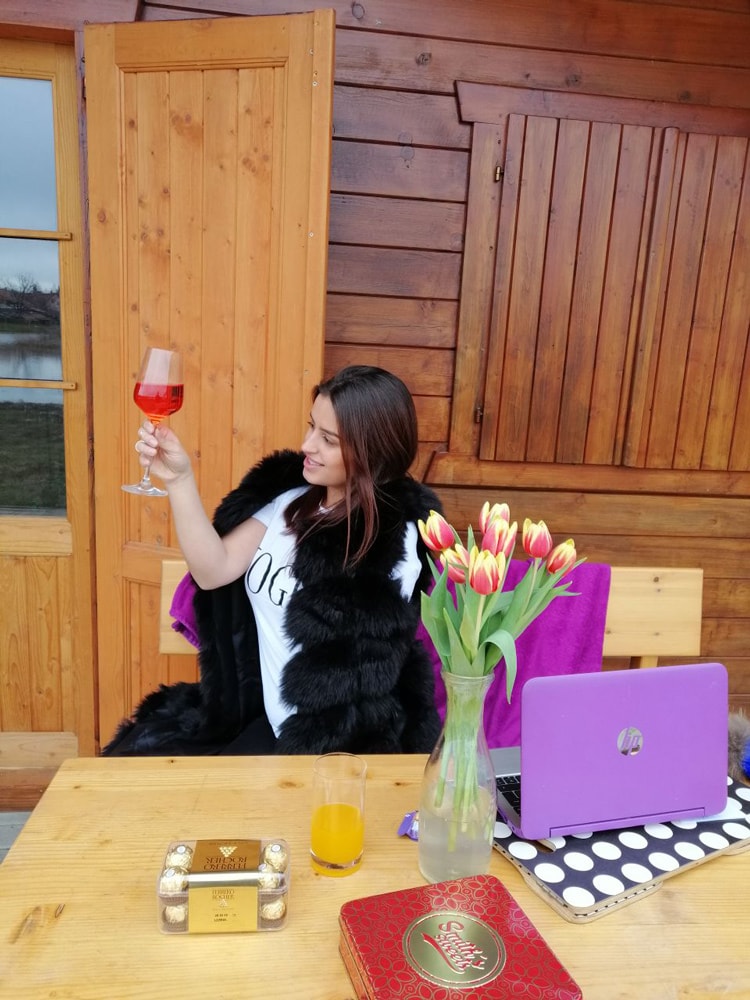 If you are a fashion lover, our faux fur vests should not be missing from your wardrobe as we offer you the best options available on the market, from the most vibrant colors to the most subtle and delicate textures. We want to satisfy your demands and that you wear a unique garment that makes you feel comfortable and glamorous. With our collection of vests, we guarantee that you will find the most appropriate for your event. We invite you to visit our shop, where we will answer all your questions and help you choose the best option.
LONG FAUX FUR VEST MODEL FOR FASHION LOVER
Frequently asked Questions
WHAT ARE THE BENEFITS OF WEARING LONG FAUX FUR VESTS?
Wearing a long faux fur vest is a great way to stay warm all day during the winter season. It is versatile since it can be dressed in an elegant way and also a bit more informal, it all depends on the rest of the clothing with which it is combined.
HOW DO I CORRECTLY MEASURE THE LENGTH OF A LONG FAUX FUR VEST?
To correctly measure the length of a faux fur vest, you must first measure from the shoulder to the bottom of the vest. If after trying it on you want a longer vest, you should add 2 inches (5 cm) to this measurement. Conversely, if you want a shorter vest, subtract 2 inches (5 cm) from the length measurement. These measurements only are a reference, everything will depend on the length that each person likes.
WHAT ARE SOME COMMON PROBLEMS WITH LONG FAUX FUR VESTS?
The material with which they are made can be of very poor quality and the synthetic leather comes off very easily. Another problem can be the skin tone, if it is of very poor quality, the colour tends to fade or change very quickly. Another very common problem is that they can generate a lot of heat and make the person sweat a lot, causing discomfort and even wetting the vest.
WHAT TIPS SHOULD I KNOW WHEN WEARING A LONG FAUX FUR VEST?
Before buy a long faux fur vest coat, you must consider your body measurements first. The best way to do this is by measuring yourself and comparing the results to the size chart provided. Once you have your measurements, you can pair your faux fur vest with skinny jeans and boots for an edgy look, or go for a more casual outfit with shorts and sandals. No combination will look bad, each look is a defined style and personality.
HOW DO I CARE FOR LONG FAUX FUR VESTS SO THEY LAST LONGER?
After each use, be sure to air out your vest or jacket by hanging it outside on a warm day. This will help remove any residual odour or sweat and restore it to its original condition. Avoid putting your jacket in the dryer, this can damage the fibres and shorten its lifespan. Clean any dirt, dust, or other debris that may accumulate on the surface of your coat; this will help keep your natural shine intact.
HOW DO I KNOW IF MY LONG FAUX FUR VEST HAS BEEN DRY-CLEANED CORRECTLY?
To ensure that your faux fur vest is dry and cleaned correctly, it is important to follow the manufacturer's instructions. You should also look for small signs such as lines of cloth or places where dirt and dust have accumulated; these are indications that your vest needs a new dry cleaning. To clean faux fur vests, you can use a special shampoo designed for delicate fabrics.