Have you heard of faux fur but aren't sure what it is?
Well, imagine wearing real fur but without sacrificing animals. That's it.
A noble gesture with nature.
Faux fur seeks to replace animal fur to avoid so much animal cruelty on our planet.
Read on and learn about all the uses for faux fur and why we should prefer it over real fur.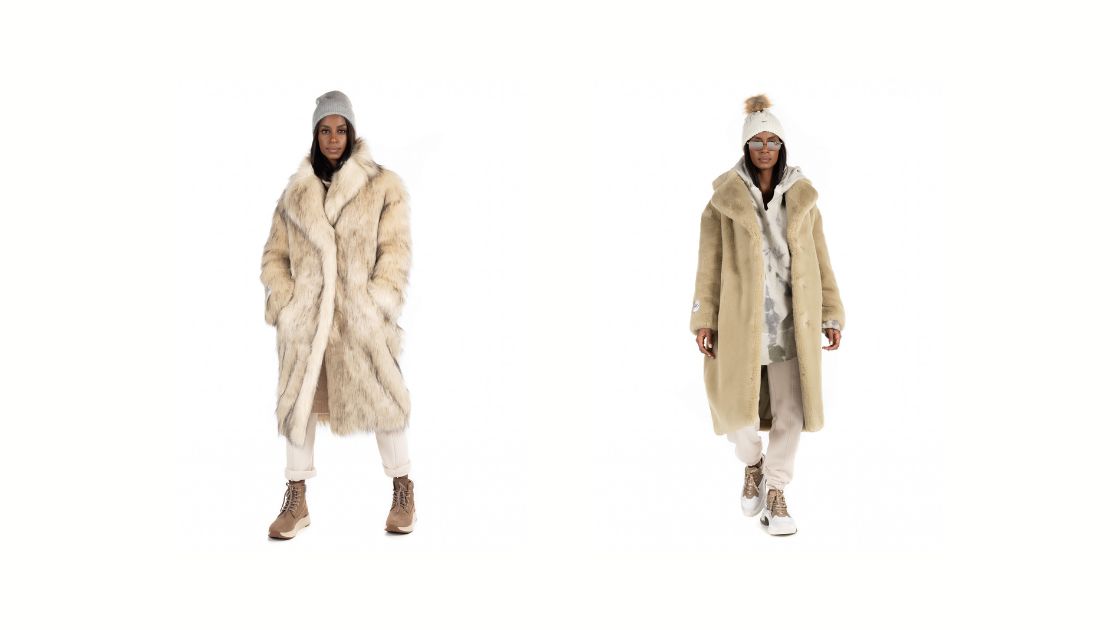 How is faux fur similar to real fur?
Faux fur is a fabric, unlike genuine fur which comes from animals.
Being a fabric, faux fur is much easier to sew. 
It does not deteriorate quickly and does not attract moths, so it does not require cold storage. 
Its texture is very soft and pleasant to the touch.
According to research, the energy required to produce a faux fur coat is much less than to produce real fur. 
Animal farms and the labour required to produce real fur are much greater than that required for synthetic fur.
Do you want to know now how to store faux fur correctly?
Here I explain it to you.
How to store faux fur FABRIC?
If you didn't know, faux fur can be created from a variety of materials such as nylon, polyester, or acrylic. 
Knowing the base material is crucial to deciding how it will be stored.
Humidity and sunlight can greatly affect faux fur. They make them brittle and more susceptible to tearing.
That's why for proper storage and care, faux fur must be kept out of direct sunlight and humid conditions.
Heat is another enemy of faux fur. It can cause synthetic fibres to melt, thus damaging their texture and appearance.
The Anifurry designer advises that faux fur is best stored in a bag or clothing container. 
There they will be away from the sun and free of humidity and heat.
As for the uses of faux fur, there is a wide variety. Here are.
What are the uses of faux fur?
The main use of faux fur is in clothing. 
Today there are coats, jackets, and vests made of faux fur in all sizes.
There is more and more variety and designs available to cover different tastes.
Since faux fur is fabric, any item of clothing can be made. Everything is to taste and selection of each person.
Animal skin footwear will never go out of style. 
Zebra, tiger, leopard and even snake patterns have always been favourites.
Faux Fur shoes have some advantages compared to real leather:
They are much more comfortable and flexible than real leather. Also, they are lighter, we can spend hours with them and they won't bother us.
Shoes made of synthetic leather are very durable and resistant to moisture. Those made of natural leather are more susceptible to damage from moisture or exposure to moisture.
They are easy to wash, and they can be done both dry and with soap and water.
It has a cheaper price, and for this reason, synthetic leather is often preferred over real leather.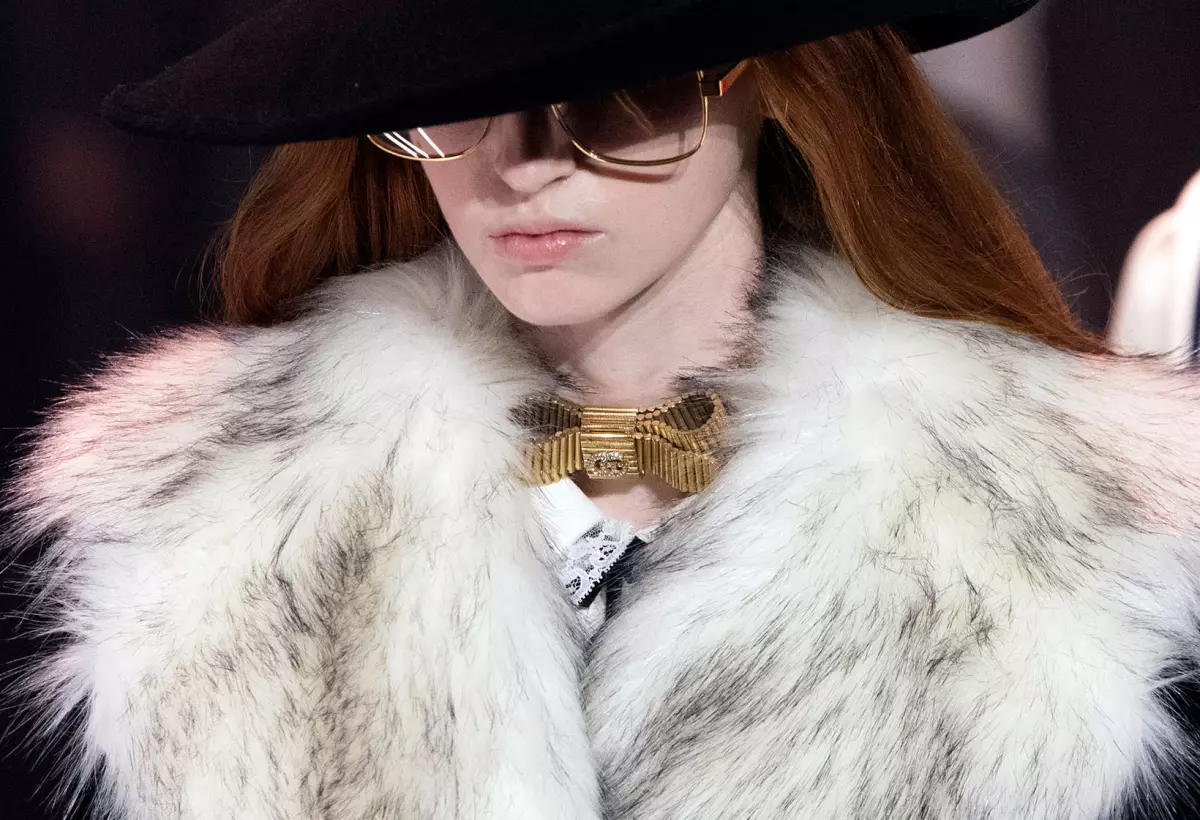 Faux fur is widely used in the home. 
We can upholster furniture, make rugs and even decorative ornaments.
Some people are such fans of fur that they use faux fur fabrics to design their curtains. 
The truth is that with faux fur fabric, we can make many things.
Vehicle cushions can also be upholstered with faux leather. 
They are very luxurious and very comfortable to the touch.
Fashion Designers Using HIGH-QUALITY Faux Fur
More fashion designers are using faux fur in their collections as a result of its growing popularity.
Faux fur now has the same properties and methods as real fur thanks to modern technology.
Many designers claim that faux fur feels the same as real fur. 
They are just as silky and easy to work with.
So why use the genuine type when imitation feels just as good?
Timo Weiland isn't the only fashion designer taking advantage of artificial fur. 
Stella McCartney also uses faux fur in all of her designs. 
Stella promotes her outfits with labelled patches proclaiming "Fur Free Fur".
Hugo Boss officially stated in his 2014 Sustainability Report that he would stop using real fur. 
This revolutionized comments and opinions by all. 
Hugo sent a message saying that cruelty to animals is never in style.
With the inclusion of artificial fur in their next collections, the designers hope to progress. 
But sometimes designers choose faux fur over real fur without giving much thought to ethics or sustainability.
One of the reasons designers choose faux is the potential it offers. 
So they can have more control over manufacturing, such as volume and colour.
And more designers follow…
De Libran's creations use both types of leather, real and synthetic. 
De Libran is the artistic director of Sonia Rykiel. 
She wears faux because of the joy that she conveys in her clothes with the colour and volume.
Prada joined other manufacturers in the use of synthetic materials in its Autumn/Winter 2007 collection. 
Its union was an important step towards the inclusion of faux fur in the world of fashion.
The brand's owner and designer, Miuccia Prada, stated that she was tired of genuine fur. 
That year she only featured artificial fur in her collection.
But lately, Prada has started using genuine and artificial fur in her clothing again.
Faux fur was also used in the fall collections of several other major designers:
Dries Van Noten
Hussein Chalayan
Julien David
Julie de Libran for Sonia Rykiel
Kate Spade.
In the fashion industry, innovations have also been made as time goes by.
Do you want to know how the impact of technology has been on fashion?
Know a little about this.
Faux fur INDUSTRY and its advances in technology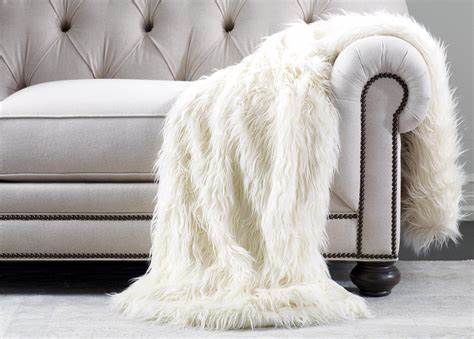 Since the early 20th century, the technology that allows for the creation of faux fur has advanced significantly. 
This is in response to the controversies surrounding the clothing of this type of skin.
Fur can now be "dressed up" using modern tailoring and colouring techniques. 
This has been achieved by changing the stereotype of the prosperous woman dressed in fur.
Research is currently underway into more realistic-looking production techniques. 
One method of replicating mink or beaver fur is to mix coarse and fine fibres.
Why support the use of ECO-FRIENDLY faux fur?
For every piece of real fur, a few animals have to be sacrificed. 
And the truth is these creatures do not deserve to be mistreated.
Buying artificial fur instead of real fur prevents animals from being mistreated. 
If we buy real fur, companies will continue to kill animals to meet the demand. 
That is why we must avoid increasing the demand for real fur.
Let's support Natalie Imbruglia who says:
Now you know a little more about faux fur and its advantages, it will surely become one of your favourites. 
If you don't have a faux fur item of clothing yet, it's time you tried one out.
See for yourself that you can look fashionable and comfortable in fur without having to sacrifice animals.