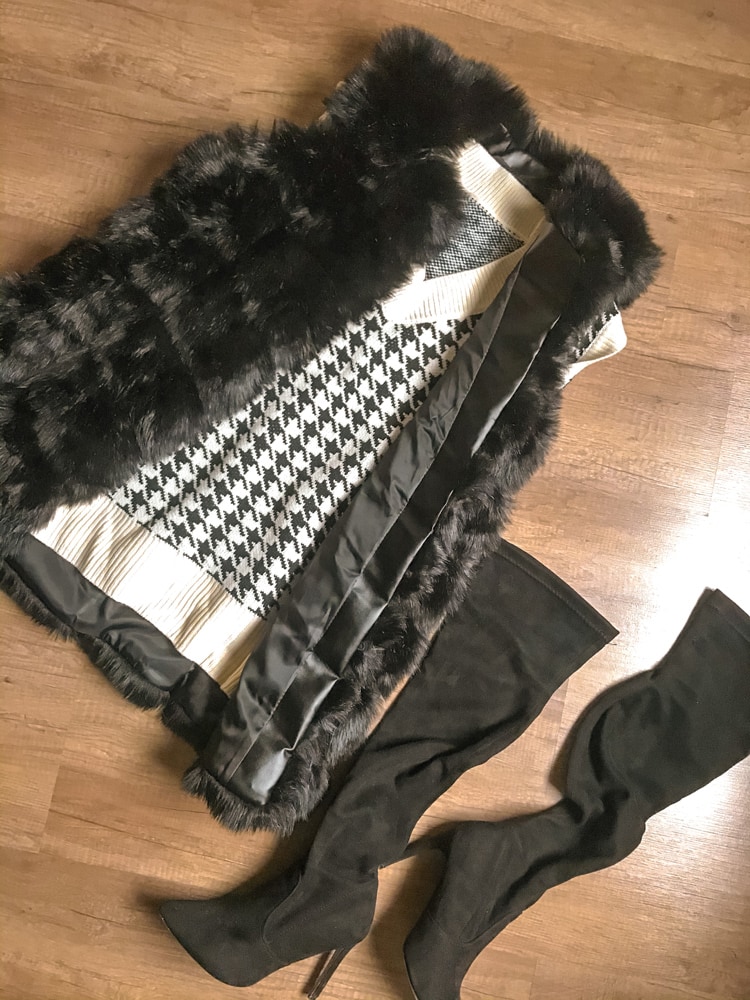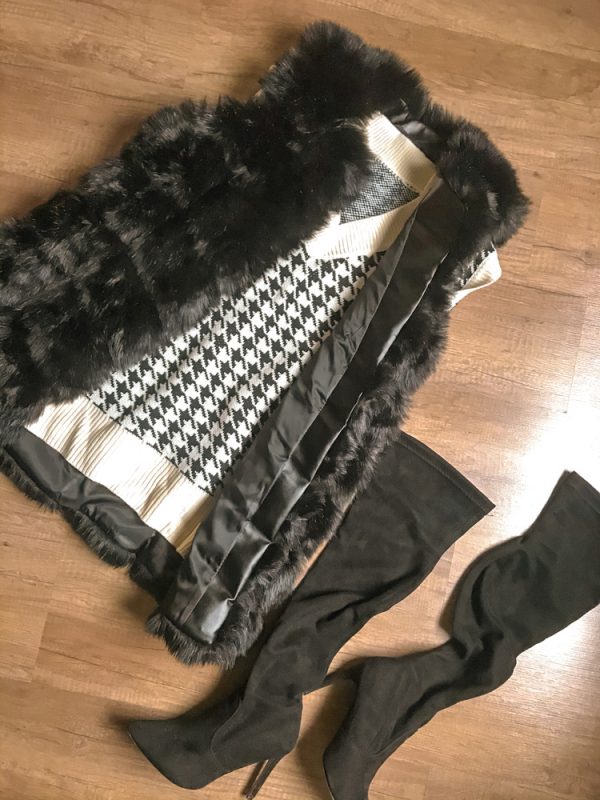 Buy a Modern Medium Faux Fur Vest "LAILA"
Our medium faux fur vest has a splendidly shaggy design to show off an original outfit while enjoying a luscious texture to the touch. Our "LAILA" design is made with a natural-looking depth that combines wonderful colors to represent a layered garment that you can wear every day and for multiple events.
Its wild appeal and the subtlety of its tones make it a modern and attractive garment at the same time. It's perfect to fit any personality since its colors are quite neutral. If you want to add a touch of personality and style to your look, go for the "LAILA" version made of 100% high-quality, it will make you feel more comfortable and stylish in any situation.
Check our product collection
Its wild appeal and the subtlety of its tones make it a modern and attractive garment at the same time. It's perfect to fit any personality since its colours are quite neutral. Its design is perfect to wear with a pair of black jeans. You can also use it to give your look that urban touch for the night, simply add a pair of high-heeled shoes and you'll be fabulous.
It's a piece that can be combined with a wide variety of clothing. If you have in your wardrobe clothes that you have not used for a long time and you do not know when or with what other garments to combine, surely our medium faux fur vest "LAILA" will bring life back to your clothes and you will look completely renewed complementing its use with garments that you already had.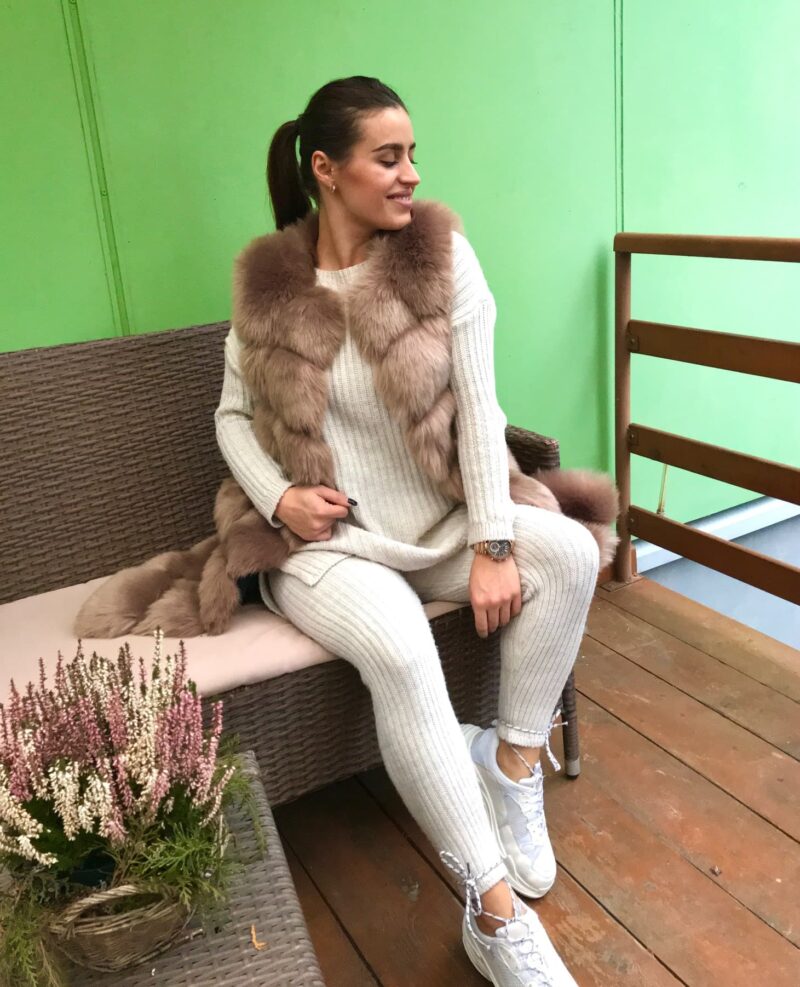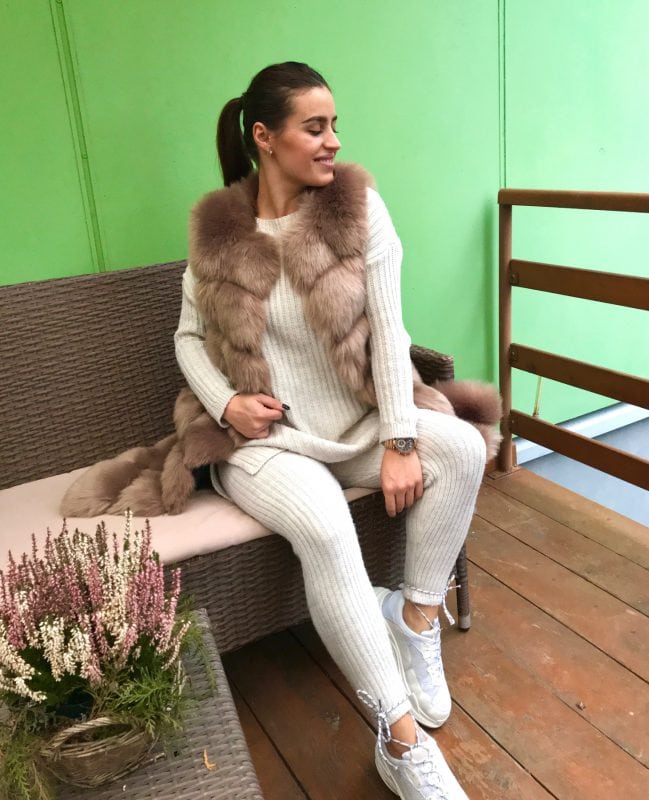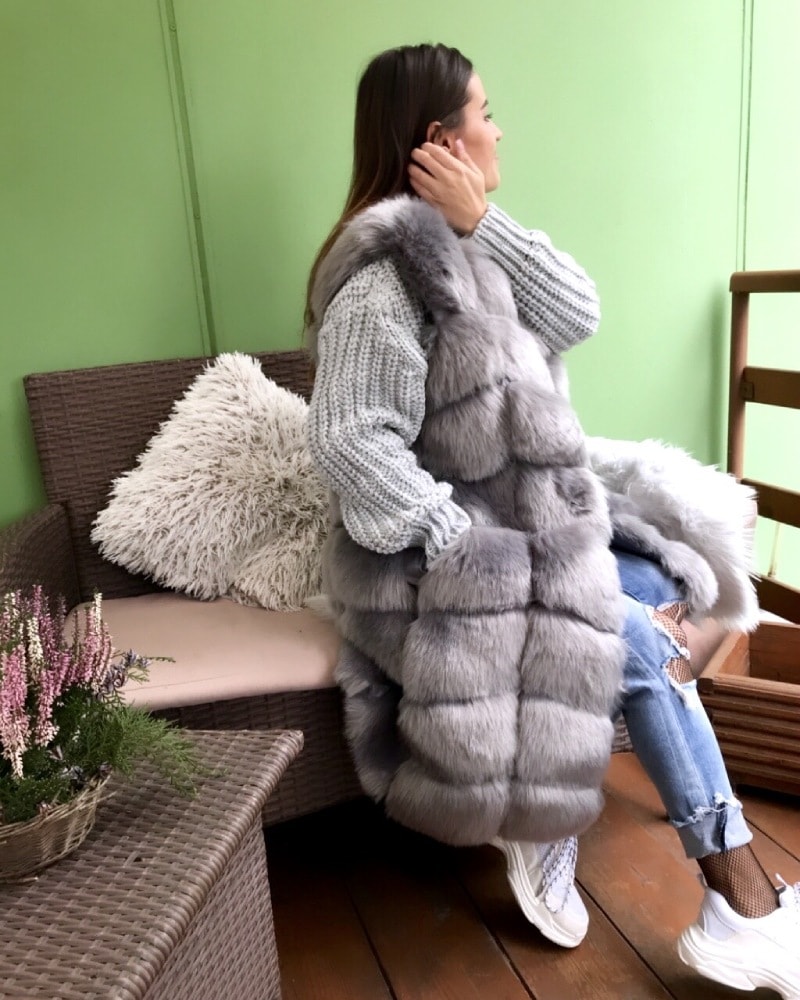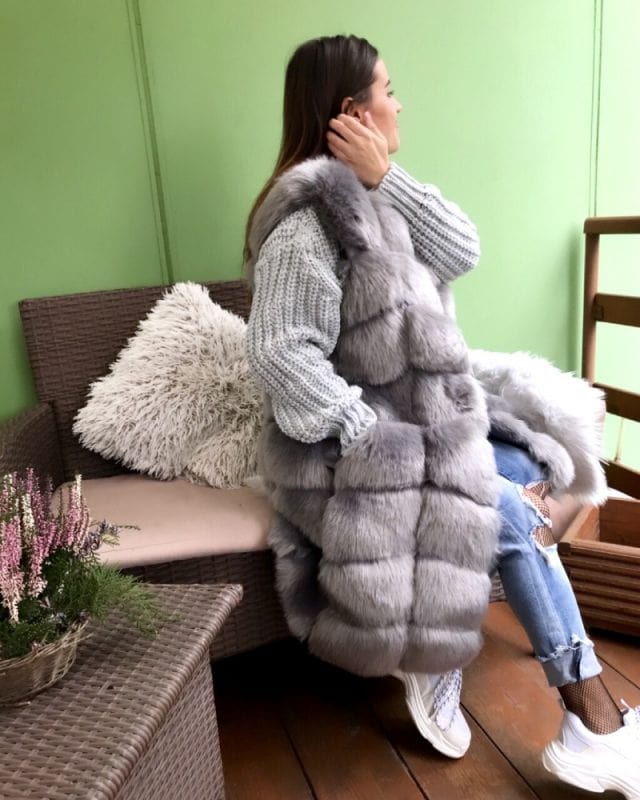 The seams of the vest cut the surface of the synthetic leather several times to create an amazing and wonderful effect. Visually it generates a perfectly symmetrical and voluminous look that you will surely love if you are one of the women who likes to innovate and try new and different things.
You can choose between black, brown, dark grey, light grey, and beige, all options are vibrant colors with a delicate textures that will make you vibrate and feel like a star while wearing your fur vest. They are basic and neutral colors that cannot be missing from your closet.
The selection is left to your imagination and style, feel free to combine any item of clothing with our fabulous "LAILA" medium vest.
Look Any Accessory Around The Neck
The sleeveless design allows you to show off your arms with any other garment that has sleeves and that you want to show while wearing your "LAILA" faux fur vest, in this way you will have more options to combine outfits. All the possible options are left to your creativity and imagination with multiple combinations to create according to your style and preference. You can combine it with the clothes you already have and use it with high-heeled shoes to look sensual and glamorous.
The detail on the upper part of the vest leaves the neck open enough so that you can easily show off any flannel or garment underneath. The slack it provides will allow you at the same time to feel free to use any accessory around the neck if it's your taste or if it's appropriate for the event you want to attend.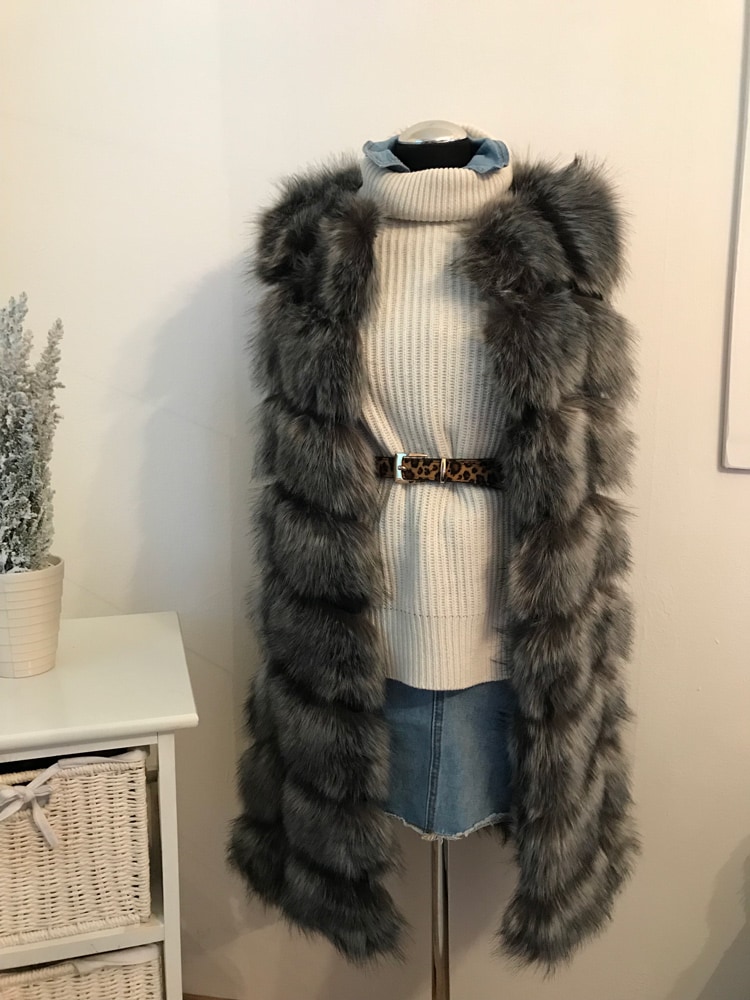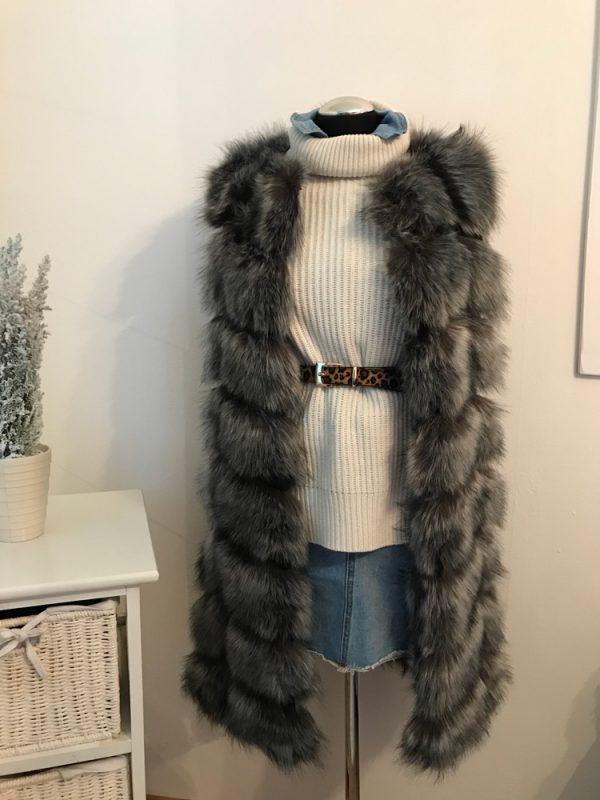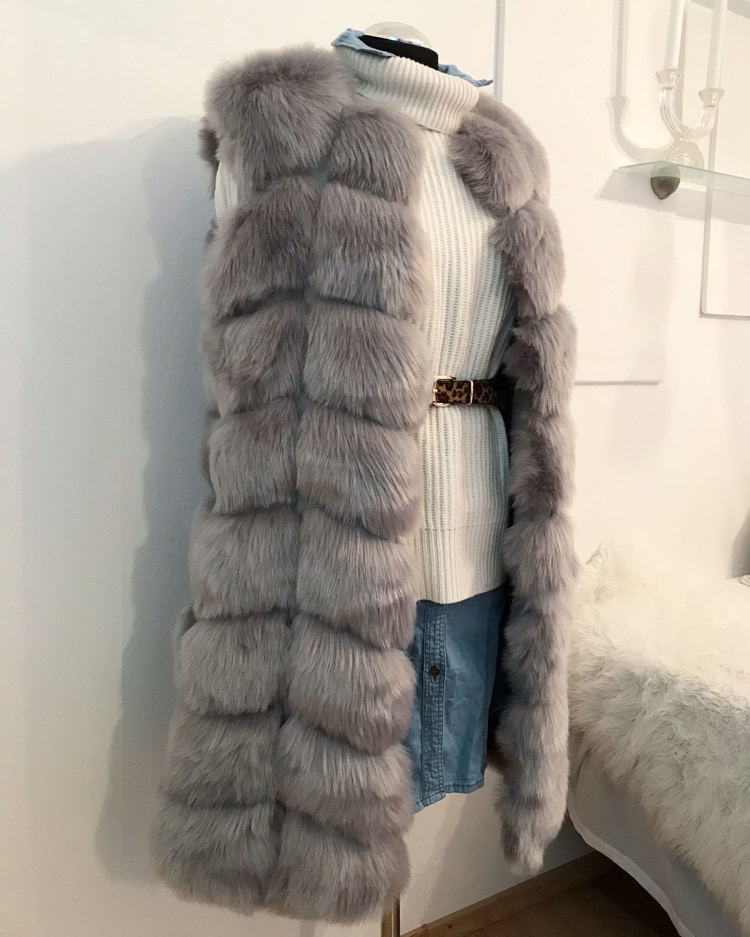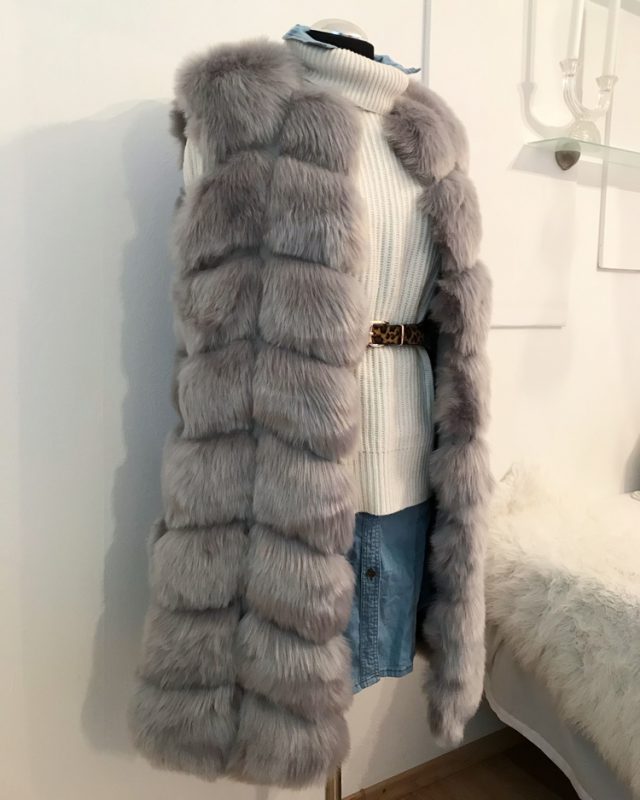 Use our Faux Fur Vest "LAILA"
Its design on the front from the top to the bottom is quite open, which will allow you to wear any shirt, flannel, or sweater underneath so that it does not go unnoticed. This vest can be worn with a variety of different outfits, depending on the occasion. For a formal outfit, you could wear it with a dress or skirt and heels. For a more casual outfit, you could wear it with jeans and a t-shirt. You could also dress it up with some jewellery or a scarf.
Depending on your height and the size you choose, our fur vest can reach or go below your knees; but in general, it´s a medium vest whose design was developed to cover part of the length of the legs. You can check the available sizes and select the one of your preference according to your measurements.
If you look at our photo gallery you will see that our "LAILA" faux fur vest can be used for a formal outfit to a sporty one. Take advantage of this option and dare to acquire a versatile and functional piece that you can use for many events just by combining and using the rest of the appropriate fur clothing.
WHAT OUR CUSTOMERS ASKING
Frequently asked Questions