Are you a lover of faux fur and a lover of fashion?
Let me tell you that the textile industry is advancing by leaps and bounds. 
The production processes are getting better every time and we can take advantage of them.
Distinguished brands move along with technology and bring vibrant options for every taste.
Keep reading and find out the 11 best brands for faux fur and what they have to offer us.
Just by doing research and learning about the manufacturing process of real fur, you will realize how terrible it is.
Taking the lives of animals has no justification of any kind.
So there are many good reasons not to use animal fur.
Last winter, faux fur was very popular. 
This is because faux fur moves and feels like genuine fur and people love that.
Making faux fur more and more like real fur is made possible by advances in textile technology.
Famous fashion designers have embraced the cruelty-free and ethical trend and have vowed to go fur-free in the future. 
Who are the most notable designers who share this idea?:
Calvin Klein
Giorgio Armani
Chanel
Gucci
Versace
Donna Karan
Burberry
Michael Kors
Still not convinced to use them?
Fur coats or vests will not only keep us protected from the cold but also make us look glamorous. 
That is why Lethabo LeJoy Mathatho is right when she says:
Get to know the best brands of faux fur coats and vests to fall in love with them.
Top 11 Brands for Faux Fur Coats and Vests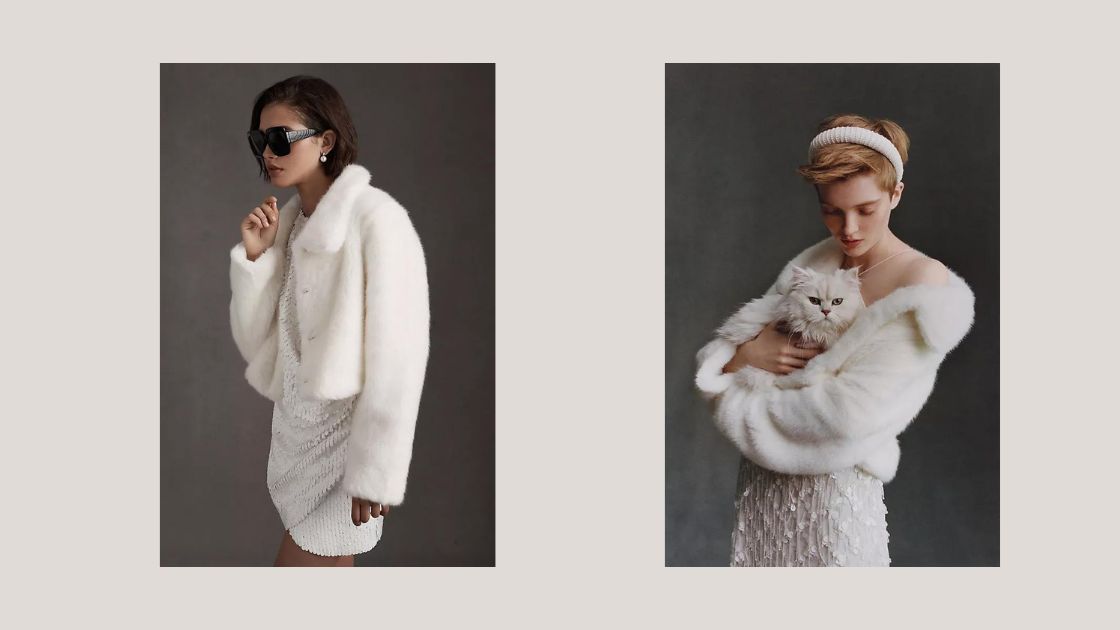 Cutting-edge clothing from this Melbourne-based PETA-approved brand is sold in high-end department stores. 
It is also sold on fashion websites like Revolve and FarFetch.
Unreal Fur is working on sustainable fibre development in-house, just like many other faux fur brands. 
Despite his admission, they still haven't arrived.
Now they are testing hemp and recycled fibres in their textile projects.
Leftover materials from the regular manufacturing process are used to make the line of children's accessories. 
The company makes good use of all inputs.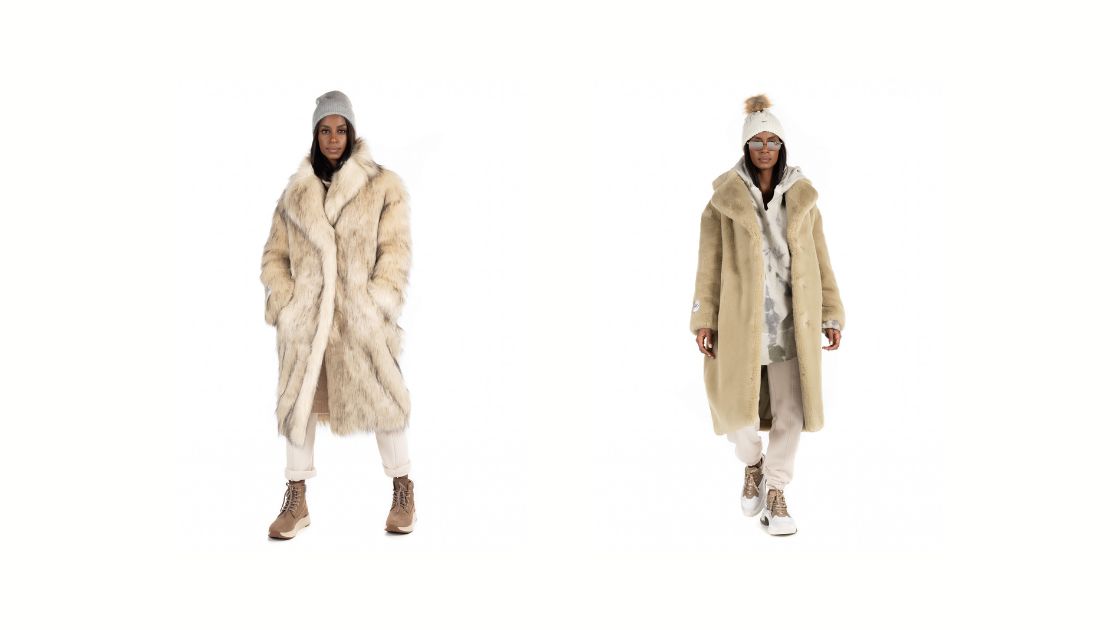 This brand is essential to any ranking of the top luxury designers. 
It offers women's long or short faux fur, fur-free, shearling jackets, vests, or gilets.
Founded in 2015 by East London designer Nina Hopkins, Jakke is an ethical clothing line. 
It has won awards from PETA for being the "Best Faux Fur Brand" and the "Best Wool Free Brand."
They currently use recycled plastic bottles to make up 45% of their collection.
If a jacket is made from about 30 plastic bottles, that's 30 fewer plastic bottles ending up in the ocean or landfill. 
A huge gesture of kindness for the planet.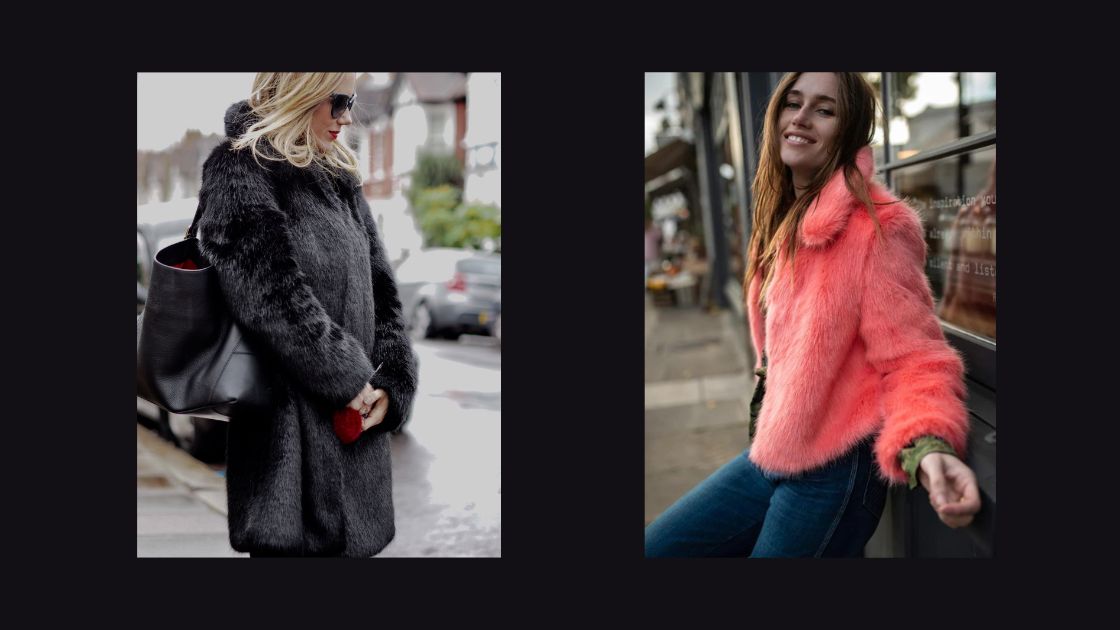 British designer Miranda Dunn is relatively new to the faux fur industry.
She debuted her handmade outerwear at Vegan Los Angeles Fashion Week 2021.
Because each piece is completely custom-made in terms of colours, length, and size, designs from it have little waste.
We really appreciate that the coats can be personalized with a design (stripe, star or heart). 
We love monogrammed with her lettering cut out of the same faux leather as the jacket.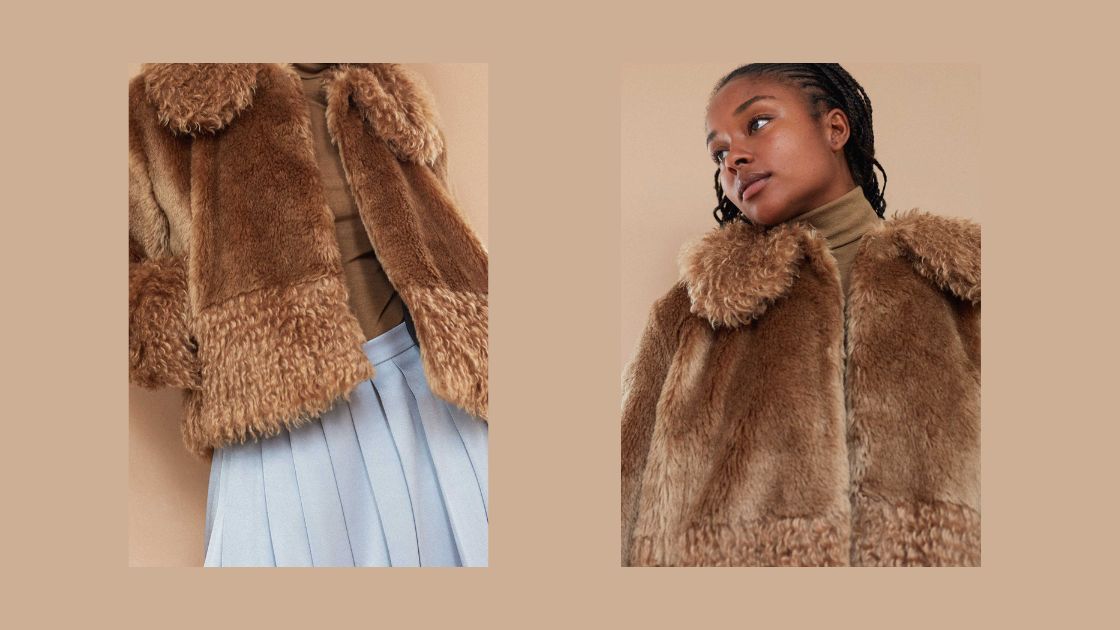 Three sisters were who created the Swedish clothing line House of Dagmar. 
They popularized the phrase "animal-friendly fur" to describe their designs.
To be clear, genuine fur is used, but it is produced with little harm to the animal or the environment.
This is accomplished using a delicate animal-friendly shaving method (lamb, mohair goat and alpaca). 
The fur is then woven into a cotton basis to give the appearance of a fur jacket.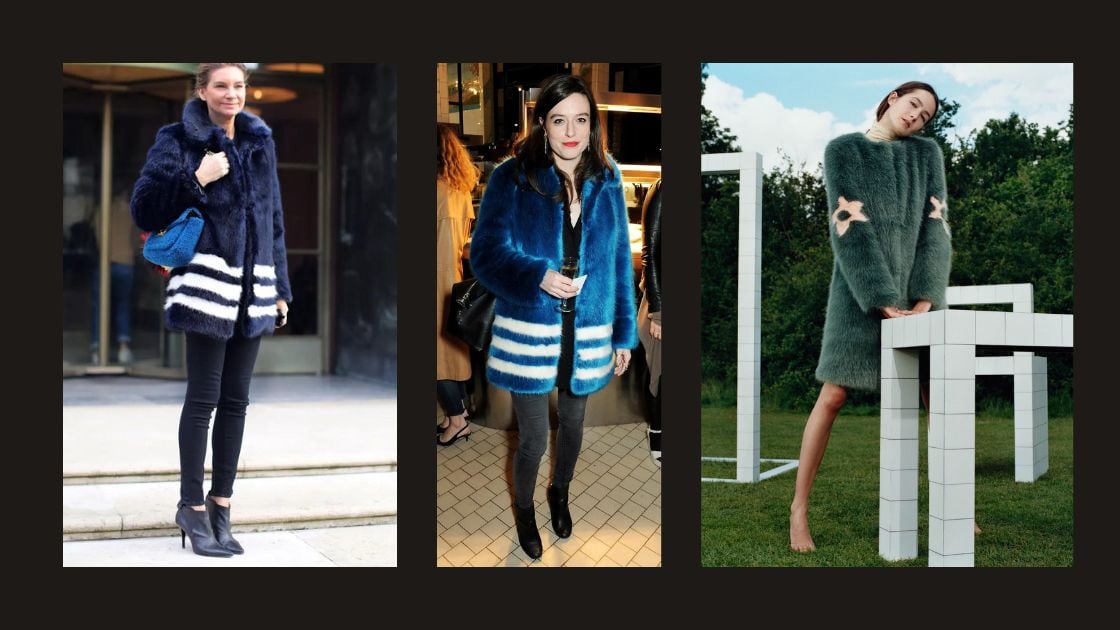 This company founded by Hannah Weiland is famous for its eye-catching faux fur coats with unique textures, and colour combinations. 
Imagine unbelievable plush technicolour dream jackets. 
A wonder to behold.
The brand gained popularity after being worn by Alexa Chung and Poppy Delevigne, two British fashion icons.
Weiland continually collaborates with textile mills to advance technology and increase the sustainability of their products. 
This work is a key component of her vision of her faux fur.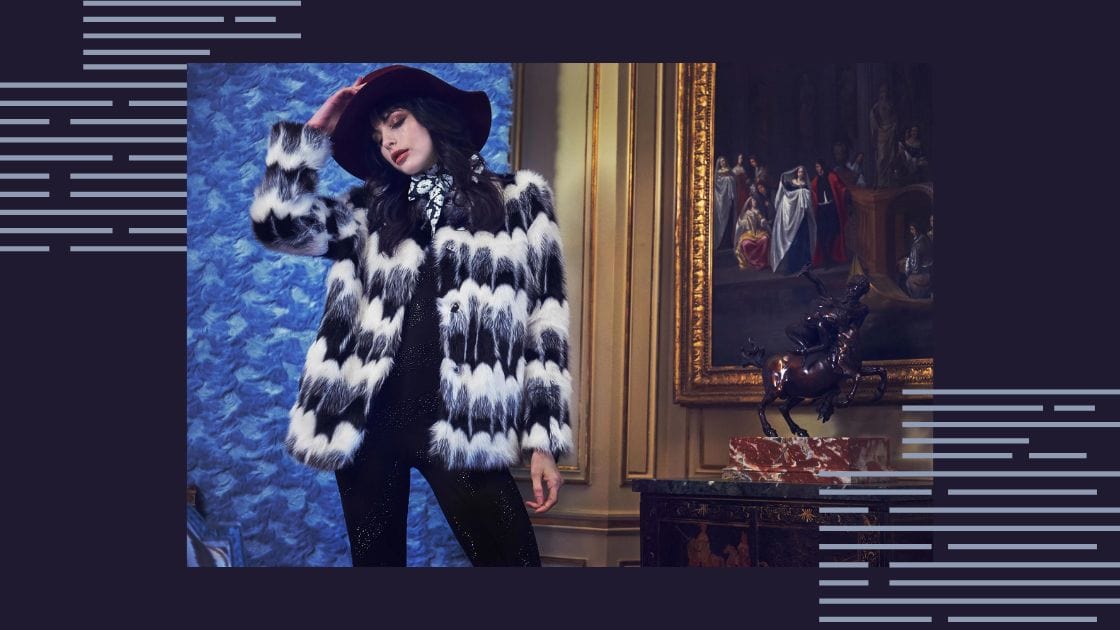 Chloe Mendel, daughter of J.Mendel Design Director Gilles Mendel, and her friend Gustave Maisonrouge co-founded Maison Atia.
This is a brand that combines artificial fur with traditional fur processes to produce glamorous and vintage-inspired coats and jackets. 
Pink, Gigi Hadid and Kate Moss have all been seen wearing their coats.
Maison Atia, a New York-based fashion label, uses European textile mills that use recycled materials. 
They are investigating how organic cotton can be used to make faux fur for the upcoming season.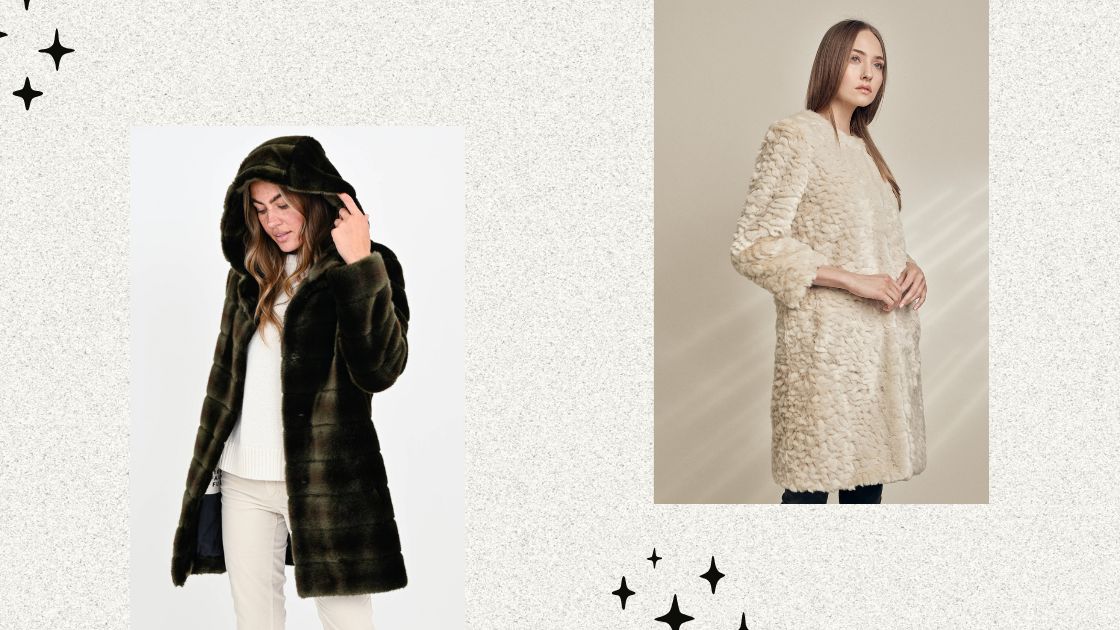 You can't miss the real thing about cruelty-free clothing from Faux not Fur. 
The designer makes sure that each item looks and feels as authentic as possible.
Each faux fur has the look, volume and enveloping feel of fur. 
It is handmade in a family workshop in Paris using the best materials.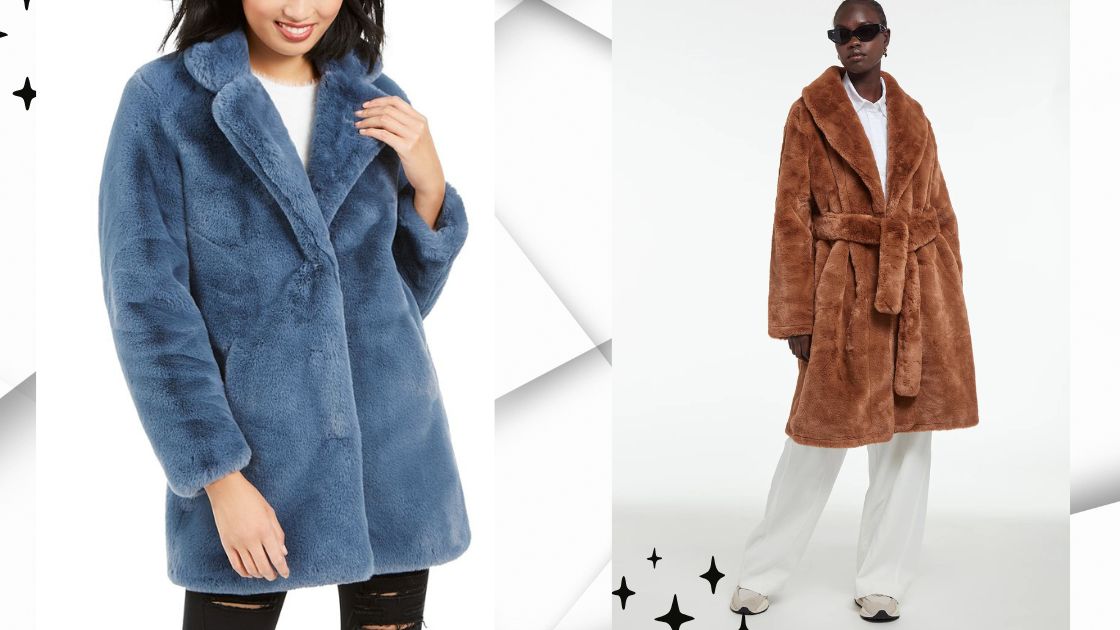 Vegan lifestyle company Apparis was launched in New York City by French couple Amelie Brick and Lauren Nouchi.
They were motivated to develop the highest quality animal-free alternatives without sacrificing style or quality. 
They wanted to try this after seeing the effects of unethical manufacturing practices in the fashion industry.
PlucheTM faux fur, which is made from 100% recycled polyester, is its most recognizable fabric.
They introduced a plant-based clothing line that employs cutting-edge bio-based materials. 
They use hemp and corn: KOBA® faux fur and CANNABA vegan wool.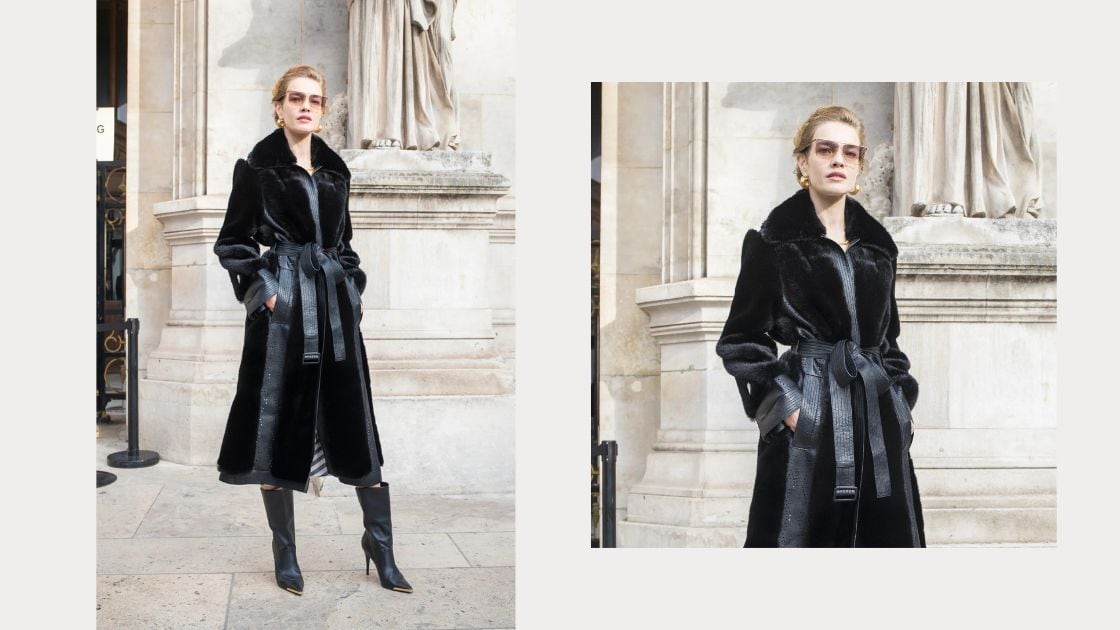 Our list certainly must include the reigning icon of vegan fashion. 
Stella McCartney has been leading the faux fur trend since her debut in 2001.
Her designs look so lifelike that a label that reads "hair without fur" is sewn on the outside of the garment.
To manufacture products in an environmentally sustainable manner, the company works with a select group of experts. 
To make materials biodegradable, McCartney is constantly conducting research and developing new ideas.
Only Stella McCartney's modern design sense can make these faux fur outfits look opulent and understated.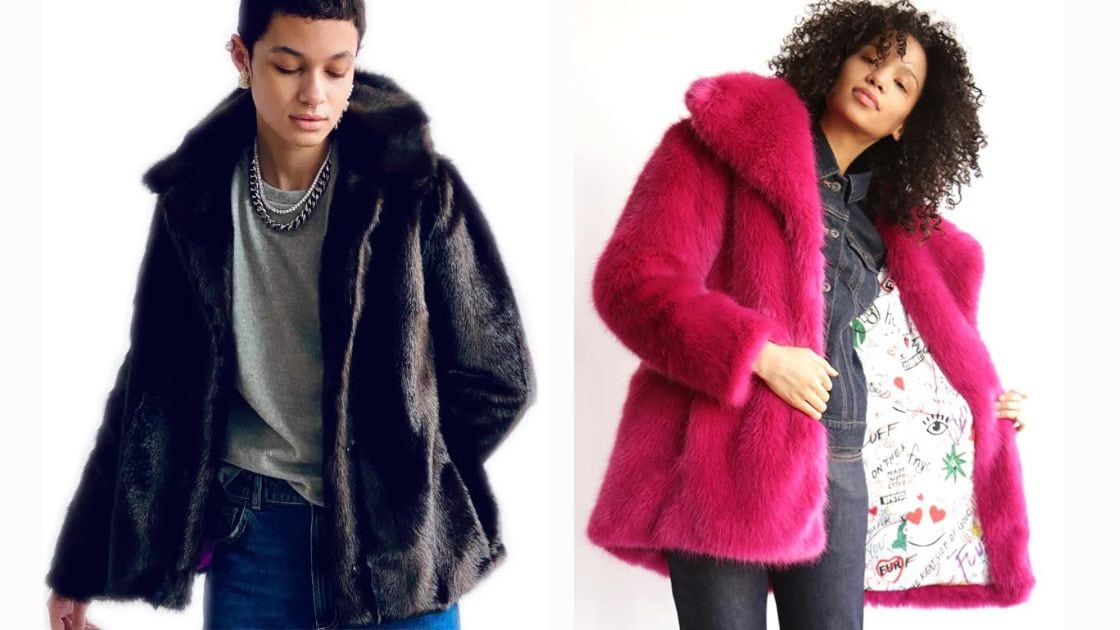 House of Fluff outerwear is made from eco-friendly components, yet looks and feels opulent.
They are produced in a fair trade facility in New York City. 
They use textiles that the company itself created in Italy so that they are as less toxic as possible.
The flowers, berries, and bark of plants are where the colours naturally come from. 
As a result, no two jackets are identical.
Compostable textiles are now under development. 
But for now, Scrappys, an assortment of fancy stuffed animals, are created using all leftover materials.
Urban splendour is personified in the designs. 
This layer-to-coat transitional fashion is one we adore.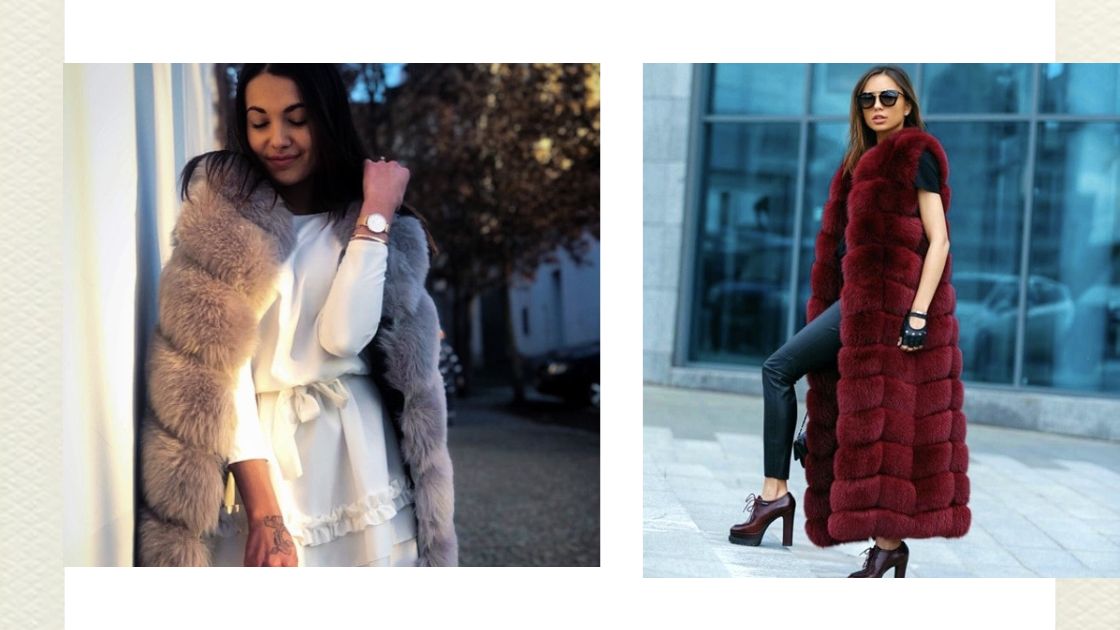 They work making faux fur vests with care and love. 
They have been defenders of animals since their beginning in the world of clothing.
Their fur vests are made with artificial fur and artificial leather. 
So if you are an animal lover like them, you can wear their fur vests without endangering any creatures.
They have an online store where you can find the variety of alternatives they have available. 
Its latest collections are a charm.
Take some time and visit their online store so that you fall in love.
BEST
Faux Fur Coats and Vests BRANDS have a lot to offer
Synthetic fur has become a perfect outfit to wear especially in winter. 
It's both an ethical and fashion statement.
By learning about these companies, it is clear that they are at the forefront of developing sustainable textile technology. 
They have many projects and ideas in mind that suit their clients.
Innovation is being driven by fashion, so it's easier for all of us to avoid falling victim to fashion.
If you have not yet dared to wear faux fur, now is the time. 
The designers and brands that bet on this trend are highly renowned and this has its reason. 
Faux fur has come to stay, it has come to save lives, the animal life.