Do you want to learn to care and preserve faux fur? 
Surely you love your faux fur garments and want to take care of them to extend their useful life. 
You know that if you take good care of them, you will be able to wear them for longer and in good condition. 
But how to achieve it? 
Continue reading and discover basic tips to care and preserve faux fur.
About care and preserve faux fur
Faux Fur is present everywhere today. 
Either for outdoor fashion: vests, coats, accessories, hoods, or interior design: plaids, cushions, among others. 
Compared to real fur, this substitute is animal friendly and more affordable. 
It offers almost limitless alternatives in terms of materials, fur lengths, and colours.
You must take great care of your fur to retain its beauty for a long time if you want this alternative to remaining ecological. 
There are some tips that you should follow if you want always to have an impact coat. 
You need to know our recommendations about caring for faux fur to ensure it always stays in pristine condition.
Avoid the biggest threat to the skin
Unlike natural fur, faux fur is not affected by insects such as moths. You do not experience fur loss or dry skin. 
Wear is the greatest danger for it. 
The worst enemy of faux fur is friction.

Friction is capable of generating a lot of wear on clothing, even on garments for daily use. 
You can cause friction in your garments by repeating them endlessly, which will deteriorate even the best quality leather. 
To take care for your faux fur, you need to avoid generating friction on the following areas of the clothes: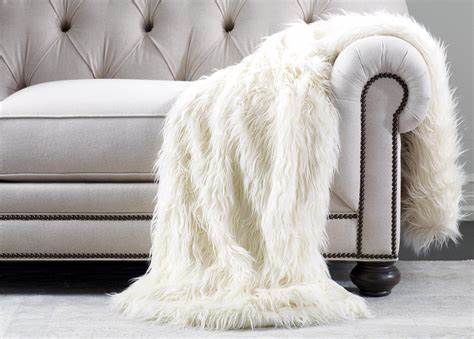 In the area where the elbows and arms rest when they lean on a table.
The final part of the sleeves is where the wrists are wrapped.
In the area where the armpits rub.
When sitting, the back and buttocks of the vest or coat hit the seat and generate friction. The neck and shoulder area can also be in constant motion and generate friction.
Despite the difficulty of avoiding some of these scenarios, you can keep fake fur in pristine condition for many years by adopting specific behaviours.
Here are some tips to take care and preserve faux fur
Never wear a fake fur garment while driving. When you are driving, there is a lot of movement and rubbing against clothing. Seat belts can do a lot of damage to faux fur as it constantly presses against the body.
Travelling on public transportation is another way to increase the chances of damaging your faux fur. You are in constant contact with rigid surfaces, you may stumble inside the transport and even rub against other people.
If you wear a fur-lined hooded jacket, you should be especially careful with the hood. Every time you sit down, the edge of the skin that is attached to your back will rub repeatedly. This rubbing can severely reduce the useful life and aesthetic appeal of your hood.
When you need to sit down, develop the instinct to always leave your fur item on the floor. The best option for these cases is to keep it on your lap to protect it.
90% of the symptoms of skin wear can be avoided just by following these tips.
Limit heat, it can also be harmful
Heat sources are another danger, so avoid smoking at all costs while wearing fur. 
When smoking, there is a very high risk of suffering potential neck burns.
Under no circumstances put your fur garments in the dryer. 
These heat garments to extremely high temperatures. 
This causes the coat to lose all its flexibility and softness and burn at the ends. 
The dryer is a terrible enemy of the fur, even in the coldest setting. 
The constant rubbing against the surfaces of the drum pulls out the tips of the fur.
Although it may seem difficult, the maintenance of a faux fur coat or any faux fur item is simple to perform. 
Genuine leather requires more care, while fake leather can be washed with a little water.
Some leathers can be cleaned in a washing machine after first being cleaned with a damp cloth. 
Fabric softeners can be used during the cleaning process to keep the leatherette supple. 
Dry surfaces can be smoothed with special products suitable for such use.
Also, you can use a dry cloth, a damp cloth, and a cleansing lotion or foam to keep your living room sofa sparkling clean. 
This procedure is useful for light stains and soils. 
For strong stains and dirt, it is best to take your leathers to an expert laundry.
Another option is to dry clean, but this is completed before the deep cleaning. 
If there is a lot of hidden dust, especially in folds and seams, a vacuum is an option.
The vacuum cleaner does what the rag cannot. 
Remove the dust with the vacuum cleaner dryer and use a damp cloth not too wet for the most difficult areas. 
Be sure to handle the seams delicately and with gentle pressure.
Finally, use a fine cloth to clean any residue on the leather after using any other chemicals. 
As for drying, natural air drying is the best option for drying fur garments. 
If you routinely clean faux fur and then care for it properly, it will have vibrant colours and flexibility.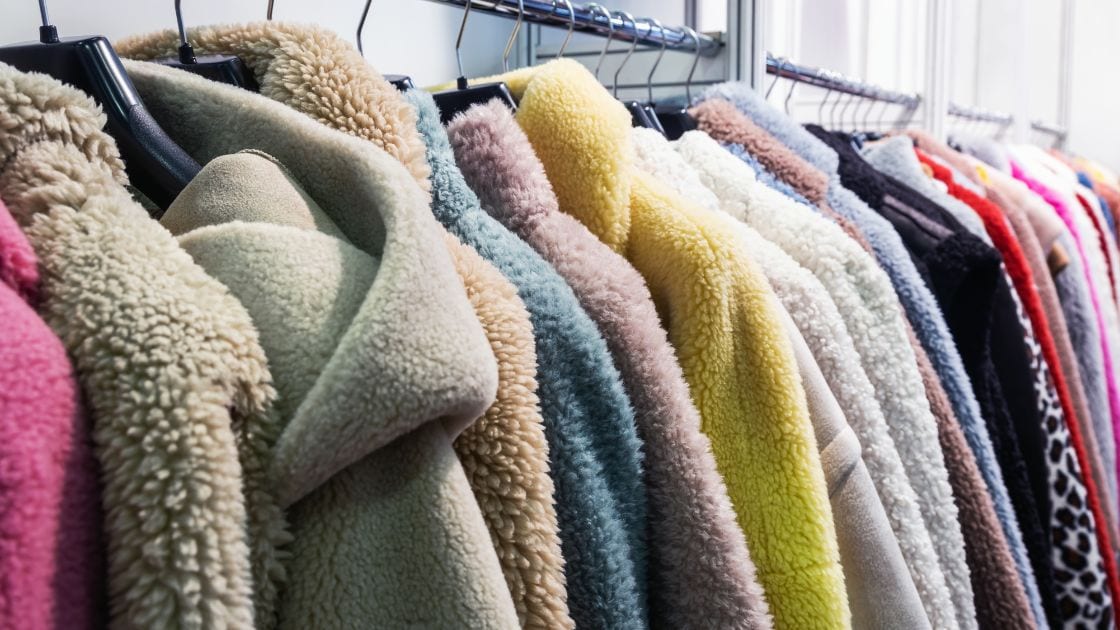 The correct protection of synthetic leather
Improper storage affects the fibres of the synthetic leather. 
It's important that if you hang your furs in a closet, you leave space so you don't crush the fur. 
Also, do not over-compress a fur garment if you must fold it.
Synthetic fur can be crushed and it is difficult for it to return to its original position. 
So you need to take care that it does not bend too much to take care of its appearance and smoothness. 
For the cold season, it is recommended to leave the coat flat to prevent it from changing its shape or ruffling. 
This way it will able to look impeccable on the first cold days and it can even be kept for several months.
Are you ready to care and preserve faux fur?
You already know how to care and preserve faux fur so start taking care of your clothes and fur objects now. 
If you follow our advice, you will be able to enjoy synthetic fur in good condition for a long time. 
Extending the useful life of your leathers is not such a complicated task, you just have to do the right thing at the right time.