Do you know what is faux fur fabric?
Maybe you have seen vests and clothing in general made from faux fur but have no idea where exactly it came from.
The faux fur fabric is created to manufacture ecological and more sustainable fabrics. That is a goal that the fashion industry has and great progress has been made.
But there is more information you should know.
Keep reading and get to know the entire faux fur fabric process in depth. Also, learn about the pros and cons of this type of fabric.
Artificial or synthetic fur is a fur fabric used to imitate the fur of a real animal. The main components of faux fur are polyester, modacrylic, and acrylic fibers.
To replicate the texture of genuine leather, manufacturers cut, shape, and process it. Faux rabbit, fox, sheepskin, sheepskin, and sherpa are some of the common varieties of faux fur.
Sable, beaver, stoat, lynx, chinchilla, and leopard are among other pricey imitation fur materials.
Each fabric has a pile that varies in texture and length. There are three different types of hair available on the market:
Long-hair synthetic hair
Medium-hair synthetic hair
Short-hair synthetic hair.
We can hardly tell the difference between real animal fur and artificial fur nowadays thanks to technological advances.
Let's take a look at the production method of faux fur fabric to understand it better.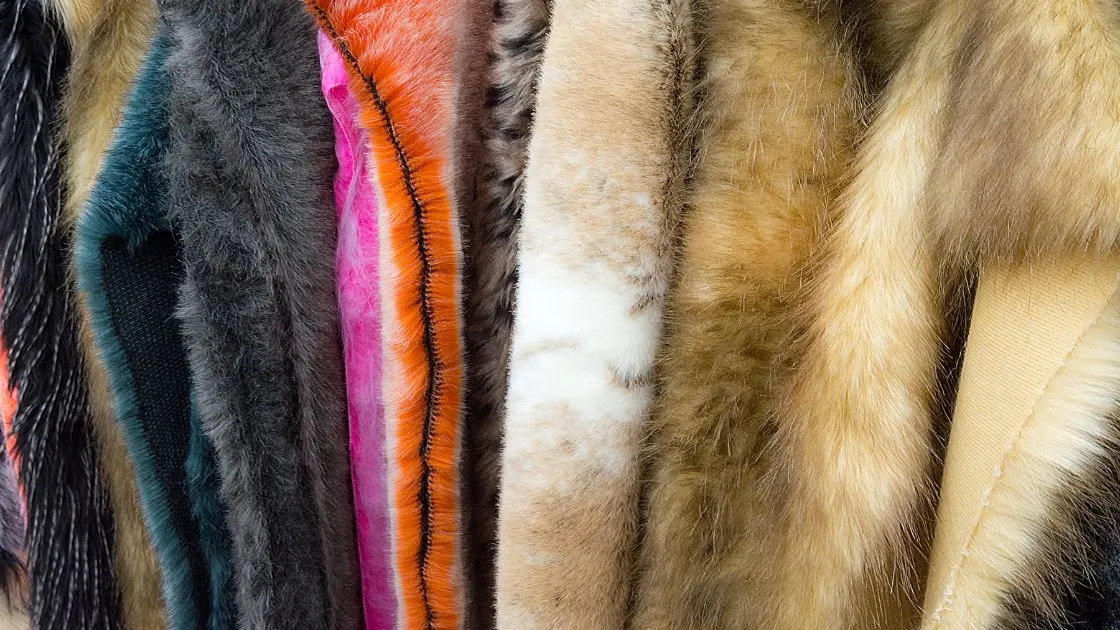 How is fake fur produced into fabric?
Faux fur fabric is created by compressing fibers made from polymers (acrylic, modacrylic, or a combination of both).
Acrylic polymer is created through a chemical reaction involving high pressure and an acrylonitrile monomer.
Natural resources including limestone, coal, oil, and water are utilized to produce the chemicals. Additionally, manufacturers include additional monomers to improve dye absorption.
A combination of the monomers acrylonitrile and vinyl chloride results in the copolymer known as a modacrylic polymer. These fibers are easily dyed with colors that resemble animals.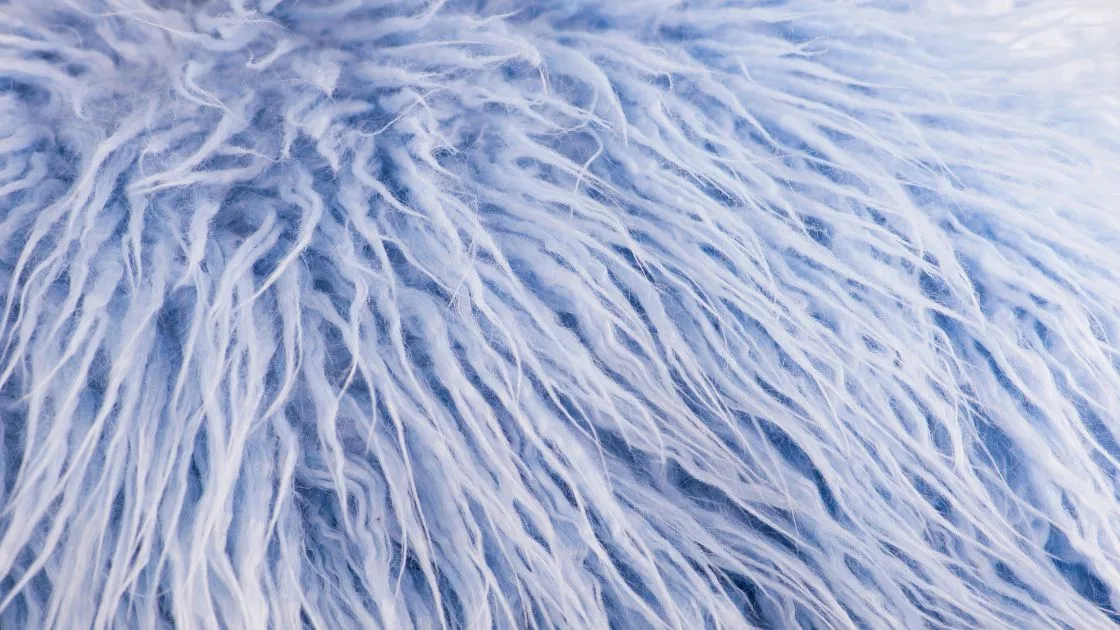 Acrylic and modacrylic combined
The combination of modacrylic and acrylic fibers is lightweight and stretchy, giving the fabric a fluffy look and feel. Also, they are immune to heat and insect attacks.
Manufacturers use many types of supports to adhere to fibers, such as silk, cotton, and wool. Faux fur differs from animal fur in that it can be dyed in a variety of shades.
Now that you know a little about its manufacturing process and the materials used, you may be wondering…
Is it a toxic or harmful product?
In the following, we clarify the doubt a little.
Five faux fur coats have less of an effect on climate change than one mink coat. This is according to reports published by ecological experts.
The production of a mink fur coat produces seven times more carbon dioxide than the production of a faux fur coat.
Synthetic fabrics have a lower impact than other types of fabrics, according to the HIGG Material Sustainability Index. They are in charge of classifying fabrics based on the environmental costs of production.
Faux fur coats can be turned into other things and thus take advantage of them. Additionally, synthetic waste can be converted into alternative energy sources, including industrial fuel and gas.
On the toxicity of synthetic fur, Eugene Lapointe, a leading expert on the Earth's wild resources says: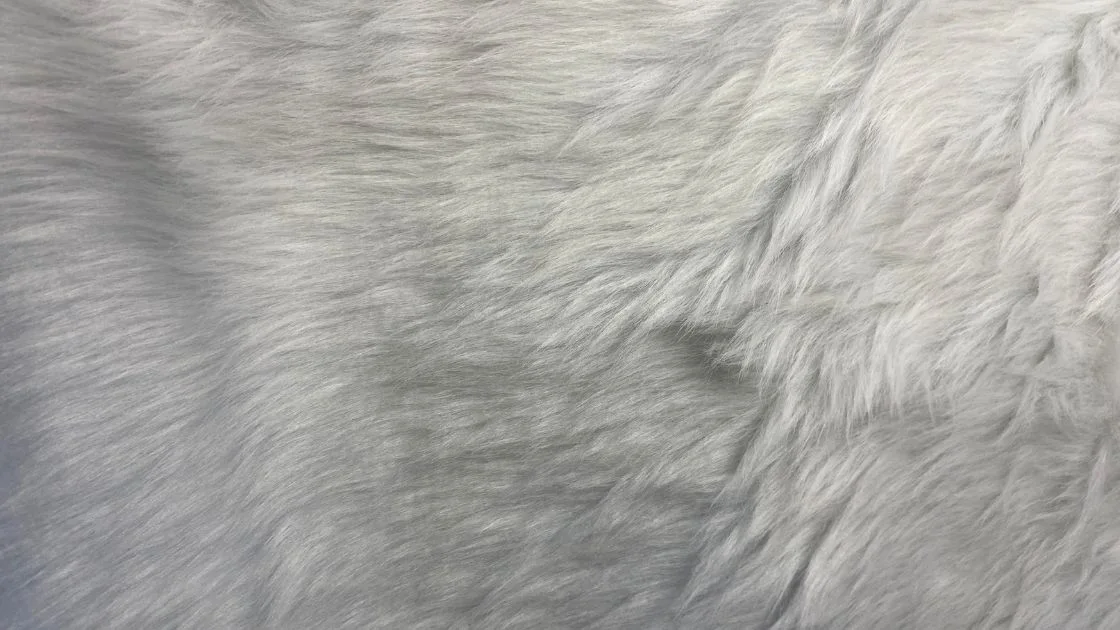 Faux Fur Fabrics and their Pros and Cons
Cruelty-Free
One major benefit of adopting faux fur is that it ends the brutal fur trade. By using faux fur, all kinds of animal cruelty are eliminated and animal welfare is preserved.
Simple maintenance
Plastic skin retains its smooth and lustrous appearance for a very long period. It is resistant to pest attacks and easy to wash.
Low production cost
Animal furs, such as rabbit, fox, sable, and mink fur, are often more expensive to create. Because faux fur is produced from synthetic materials, it is a less expensive option.
A more flexible fabric
Faux fur fabric is well known for its adaptability. Unlike animal fur, it can be produced in distinctive styles, patterns, and shades.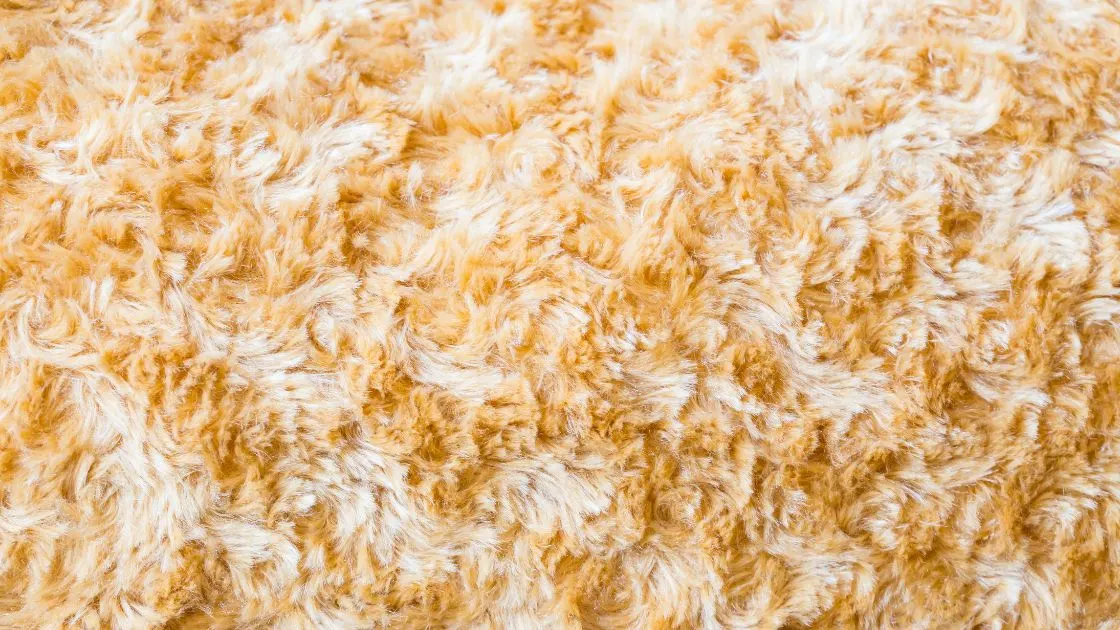 Not environmentally friendly
Unlike real fur, which can be decomposed naturally, faux fur cannot be decomposed. This is because it is created from acrylic and modacrylic polymer fibers. Moreover, highly harmful chemicals to human health can be created from plastics.
Not Weatherproof in Severe Conditions
Faux fur has the additional drawback of not being frost resistant, as opposed to real fur, which can tolerate harsh conditions.
Has a Coarse Texture
Faux fur has a coarse texture, yet it is meant to look like real fur. In contrast to genuine fur, which is much smoother, it has a rougher texture.
Some considerations about faux fur fabric
When you visit a shop to buy fur, always ask about the type of fabric. Verify if it is artificial or real.
One of the advantages of artificial fur is that there are more color options.
The price of artificial fur is lower than that of real fur.
If you buy online, always verify your shipping with the store.
Always confirm that they pack the type of fabric you are buying.
Artificial furs are usually sold by the yard, this is equivalent to 36 inches long.
Excellent quality faux fur is difficult to differentiate from real leather. 
If you like to make crafts, you can buy fake fur and include it in your crafts. Today there are many stores that offer fur fabric by the yard for sale.
Craft shops use a lot of fake fur fabric and shaggy faux fur fabric as raw materials.
A great advantage of fur long pile fabric is that it can last a long time in storage. This way stores can always keep their stock full and offer wholesale sales in case they have a lot of merchandise.
Faux Fur Fabric is the Best Option
You already know that faux fur fabric will always be the best choice. Buying clothes, handbags or any other accessory with artificial fur is a gesture of kindness. This way you will be contributing to avoiding animal cruelty. The purpose of these fabrics is precisely that. Stop buying real fur by replacing it with artificial fur.