There's a lot of debate when it comes to whether faux fur is more sustainable than real fur. 
On one hand, faux fur is made from synthetic materials and doesn't require the killing of animals. 
On the other hand, real fur is made from animal skin, which requires a lot of resources and may have an environmental impact.
The truth is that both types of fur have their pros and cons. 
While faux fur may be more sustainable in the long term, real fur is more environmentally friendly in the short term.
Let's have an in-depth look at faux fur, real fur, and how choosing a faux fur vest from My Fur Vest can be one of the most responsible decisions you can make today.
Environmental Concerns
Fur is a popular material for coats, jackets, and other winterwear. 
But is faux fur more environmentally friendly than real fur? The short answer is: Yes. Sort of. It Depends. 
Faux fur is made from synthetic materials, which are more sustainable than real fur. 
However, faux fur is often processed in the same ways as real fur – which is not sustainable. 
So, while faux fur is less environmentally harmful than real fur, it all depends on the manufacturer.
There is a growing concern over the environmental impact of real fur, as it is often sourced from animals that are abused or killed inhumanely. 
You should understand that fur farming involves taking animals from their natural habitats and confining them in sterile cages so that they can be bred for their fur.
This process causes immense pain and suffering, and many fur farmers don't even bother to measure the amount of CO2 emissions that their business generates.
Faux Fur Pros and Cons
Faux fur has many pros, including the fact that it's more sustainable than real fur.
Faux fur is made from synthetic materials and is therefore less environmentally damaging than real fur. It's also much easier to produce, which makes it a more cost-effective option overall.
Furthermore, faux fur doesn't require large amounts of land or water to be grown, which is good news for the environment.
Another advantage of faux fur is that it's much less likely to cause skin allergies. This is because the fibers used in faux fur are composed of tiny air pockets, which means they don't trigger the same inflammatory response as the larger hair follicles found in real fur.
Finally, faux fur is often made from recycled materials – which means that it helps reduce the amount of waste in landfills. Overall, these are all good reasons to choose faux over real fur whenever possible.
Real Fur Pros and Cons
With real fur, you will be able to easily recycle the materials, yet real.
Faux fur is often less warm than real fur – making it poorly suited for winter wear. In fact, some faux furs are so bad that they actually make people cold! That's why it's important that you only invest in good quality faux fur vests from reputable sellers such as My Fur Vest. Real furs, on the other hand, keep you warm in cold weather because they're filled with insulation.
Real fur can easily lose color when exposed to ultraviolet rays of the sun for long periods of time. This can cause the color of your vest to fade.
High temperatures are also seen as a damaging factor to real fur. So just leaving real fur in the car for a while can cost you a fortune.
It's Expensive. If you're, not a millionaire your eyes won't believe the price tag of real fur vests. Faux fur is much more affordable and provides more comfort at the same time. So, why pay more for less?
With animal cruelty being the main reason behind the popularity of faux fur vests it's also important to remember that real fur will cause you a lot of trouble in cleaning and upkeep. 
Real fur vests can easily get damaged through washing and spills.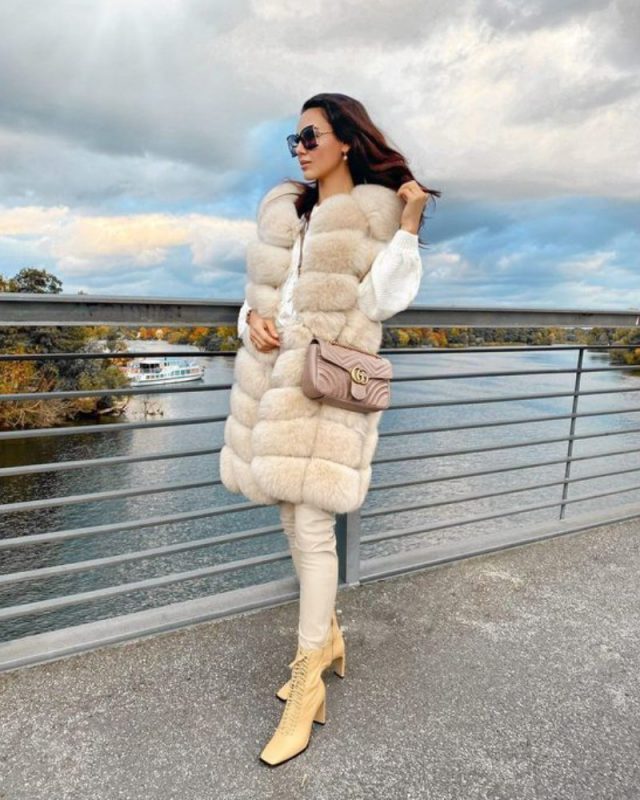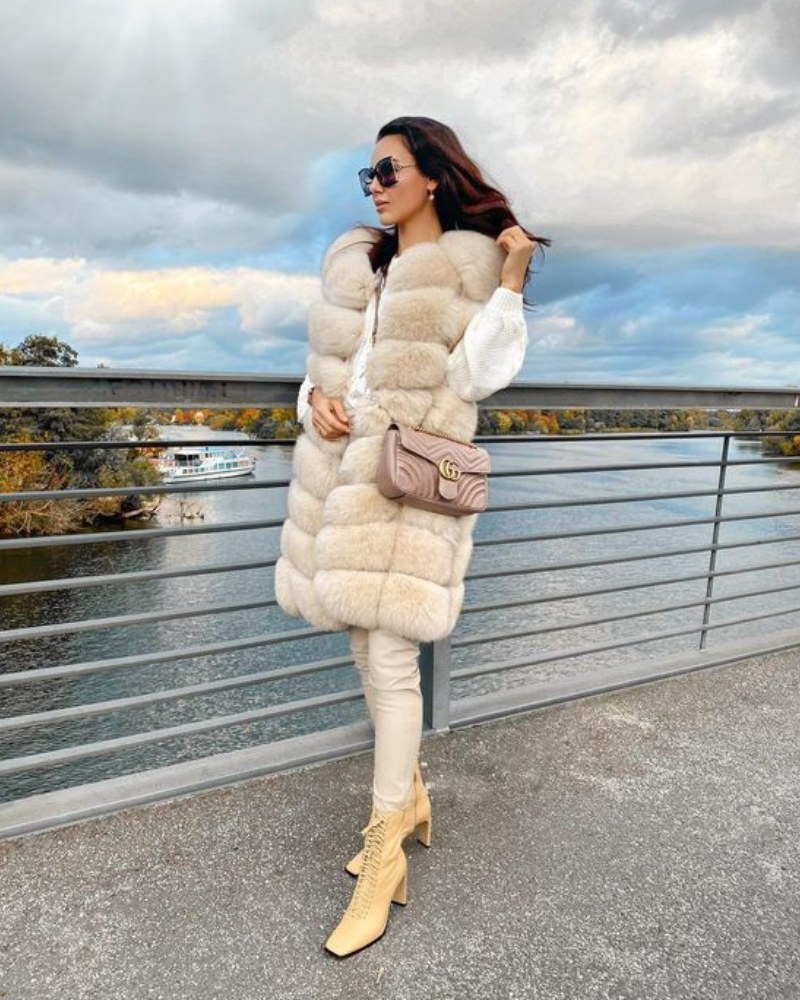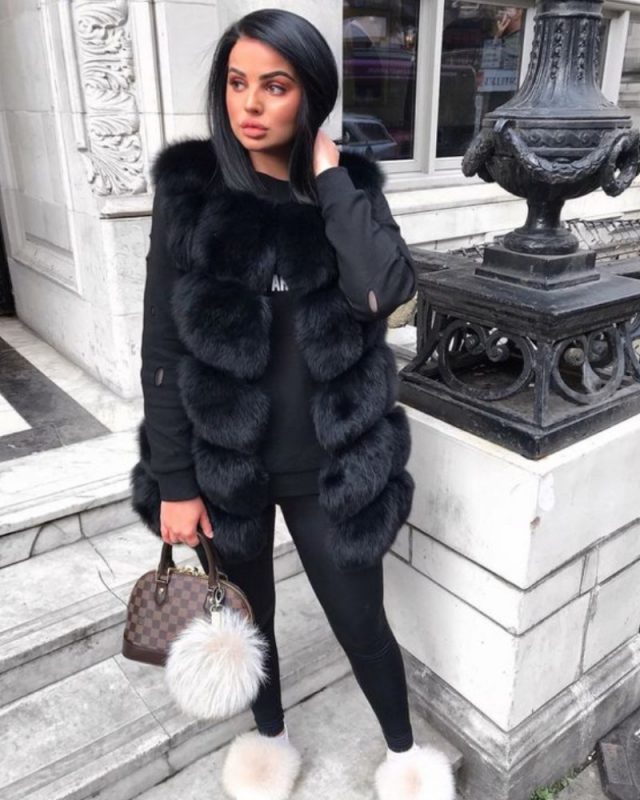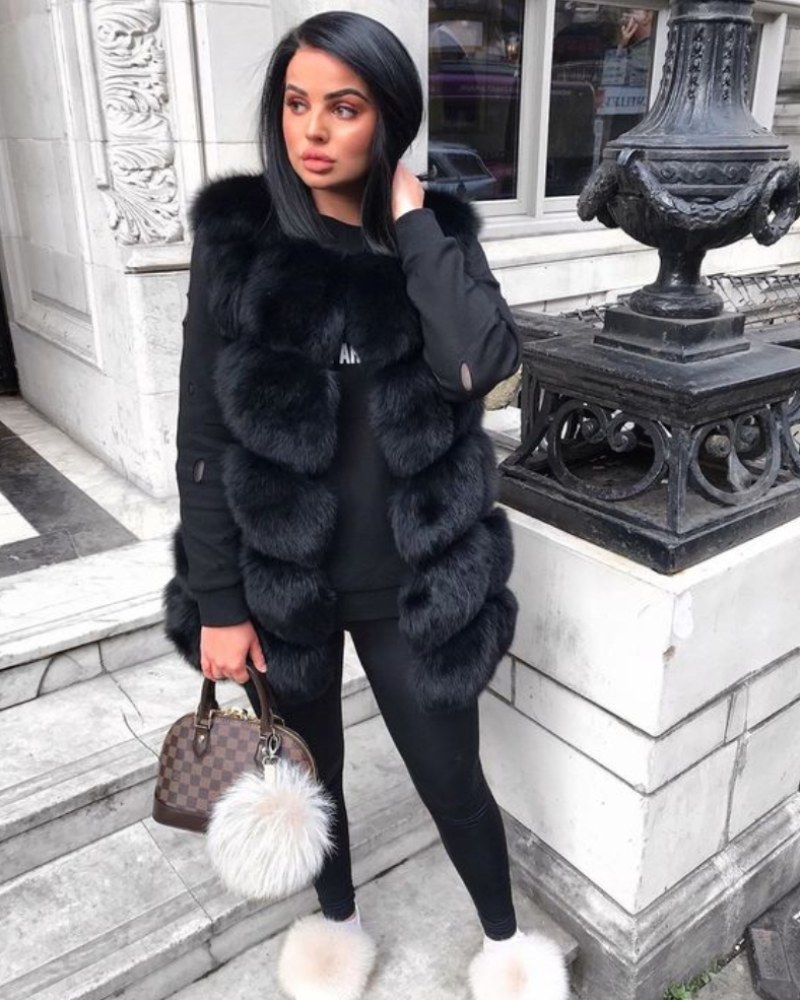 The Better Option
With the times changing and more people being considerate towards the environment and animal welfare real fur is not seen as the luxurious garment it uses to be. 
Wearing faux fur is something that you can be proud of as it reflects your responsible nature and love for the environment and animals.
Finally, you might just prefer the feel of faux fur over real fur because it's softer and smoother. 
This is especially true if you're looking for a sleeveless faux fur vest or scarf. 
If you're still unsure which type of vest to buy, then consider the different options from My Fur Vest.
Do you already know The DIFFErence between real Fur and faux fur?
Surely you are already clearer about the differences between faux fur vs real fur and which is more sustainable. 
The pros and cons of each of these alternatives will help you select the one that best suits your style and taste. 
The selection must always be made in a reasoned manner, comparing options and always thinking of avoiding as much as possible the greatest environmental damage.