Do you know how to dye faux fur easily? 
Today there is a wide variety of faux fur fabrics in a wide range of colours and variations. 
However, it is occasionally required to dye the skin to provide even more nuance, pattern, or customization. 
Continue reading so that you can learn with us how to dye faux fur easily, the types of paint and techniques to use.
Can faux fur fabric be dyed?
To produce aesthetic effects that do not exist in the original fabric, you may want or need to add a dye bath to your faux fur fabric. 
Although there are hundreds of fabrics available in a variety of colours, you may prefer a unique colour pattern. 
Therefore, by painting or dyeing the faux fur fabric, you can add letters or inscriptions to the fur.
You can also make coloured dots, stripes, geometric designs, and very subtle gradients. 
There are countless options, everything is left to the imagination and creativity of the artist or designer.
Is it good to use textile dyes?
Textile dyes are not recommended for use as they are often in powdered form and do not adhere to faux fur garments. 
Although "all textile" dyes are available and relatively easy to use, they cannot be used on synthetic fibres. 
Also, they evaporate as soon as the water is applied to the faux fur fabric. 
There are specialized dyes for synthetic and polyester fibres, but their use is a bit risky because they require boiling water.
Are spray paints recommended to dye faux fur easily?
It's not a good idea. 
If you try to use these options, you will not be satisfied with the result and may make your fabric completely useless. 
Paint that comes in a can, whether oil or water-based, is too viscous.
This viscosity leaves a thick film on the coat that sticks to the hairs permanently. 
Spray paint should also be avoided as it emits very fine particles that stick the hairs together and cause uneven colouring.
Techniques to dye faux fur easily
Below we will teach you a variety of dyeing methods, from the easiest to the most difficult to execute. 
These techniques are resistant to machine washing and allow you to create very exact shapes and patterns. 
You can try the different options shown here and finally stay with the one that is easiest for you. 
In general terms, they all fulfil their purpose, so go ahead with your project to dye faux fur easily.
These markers have water-based paint or acrylic paint and are very easy to use. 
Your paint is odourless and contains no solvent or alcohol. 
It is extremely opaque and covering and can be used on a variety of materials. 
Some of these materials include glass, plastic, wood, paper, cardboard, and fabrics.
With these markers, you can quickly draw, write and paint. 
You can buy them with a small tip or a wide tip. 
There are many recognized brands, although you should pay attention to the reviews to choose the one that offers the best quality.
To use paint markers to colour your fur you must follow the following recommendations:
Move the tip of the marker in the direction of the faux fur.
To get the colour to cover well, you may need to go over the same area several times.
Work slowly and make sure the tip of the marker is ready to score.
Keep a piece of paper nearby and occasionally write on it to check for paint coming out of the tip. If no paint comes out, shake the marker a bit and tap the tip repeatedly to get it charged with paint.
After painting, wait a few minutes for the paint to dry.
As the last step, lightly brush the coat.
With this method, you may draw very precisely or even write on your faux fur cloth. 
Your design will last for a very long time because this paint is washable at 30 degrees.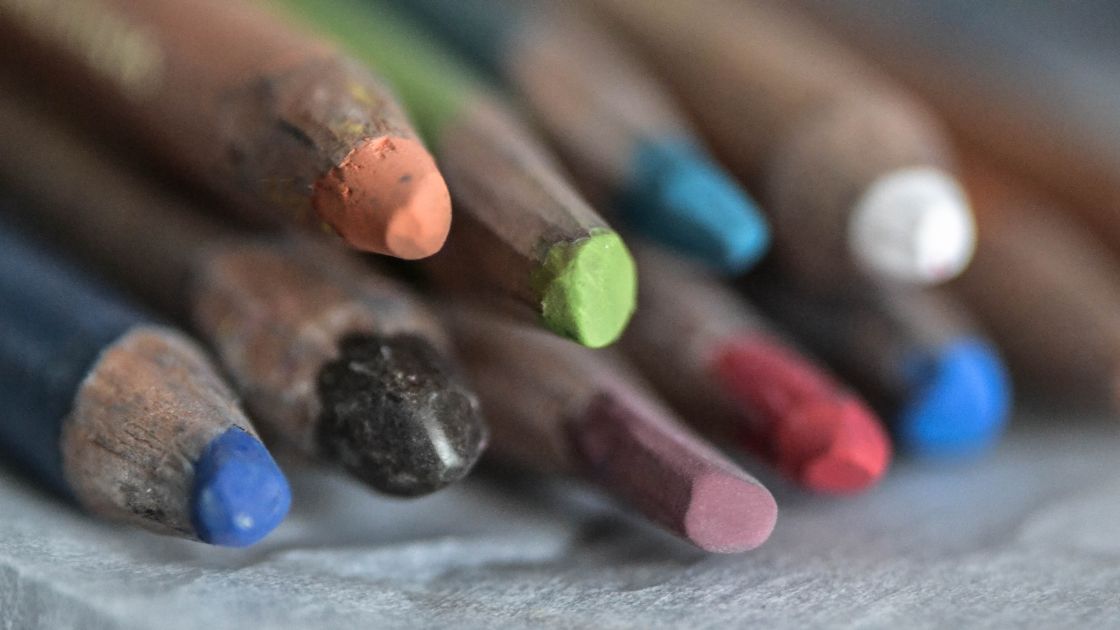 You may easily dye the fur using pastel pencils. 
You will need common pastel pencils for this, like those found in grocery stores or art supply shops. 
The greasy the pastel pencils are, the simpler it will be to apply the colours in the faux fur.
If you want to use pastel pencils to easily dye faux fur, follow these recommendations:
Gently push the pastel pencil across the fur in the direction you want to paint it. Be careful not to break pastel pencils, they are often very brittle and break easily.
Go over the area to be painted several times with the pastel pencil so that the colour is uniform.
You can also paint the base coat of the synthetic fur fabric to ensure that the colour penetrates deeply.
Brush after finishing to check that all the fur is coloured and in place.
Optional: You can machine wash the synthetic fabric at a moderate temperature (30°) and let it air dry for an even more spectacular effect. Afterwards, do a final brushing to restore the suppleness of the coat.
Using this technique, you will notice that after each wash, the colours become a little less vibrant. 
Keep in mind that the colours of the pastel pencils can be beautifully combined and amazing gradations can be made easily.
The airbrush is the best tool for dyeing faux leather fabric, but it is more expensive and difficult to use than the other two methods. 
With an airbrush, you can paint large areas and very small details. 
You can also use stencils or create extremely exact geometric shapes using masking tape.
The airbrush is a small paint gun about the size of a pen. 
Its components are two compressors: one small and one medium. 
One of the compressors compresses air and the other contains the product to be sprayed. 
Both compressors work together to be able to apply the paint on the synthetic fabric. 
With the airbrush, you can spray oil or acrylic paint, ink, watercolour, pigment and many more options. 
This instrument makes it possible to create stunning works of art and spray paint on faux fur.
Start to dye faux fur easily
If you want to dye faux fur easily, you already know the three safest and most efficient techniques to achieve it. 
And best of all, easy to do. 
You can do it yourself at home or you can find a professional in the area to achieve a luxurious and quality finish. 
Get excited and start adding colour and creativity to your faux fur fabrics.