Women today are lovers of fashion and clothing that can bring glamor to their outfits. That is why a faux fur vest represents an accessory that cannot be missing in your closet, it has the particularity of highlighting practically any outfit in a great way by just choosing the appropriate one for the occasion. But how to wear a faux fur vest in 2021? 
Discover the new trends in faux fur vests that 2021 brings and dare to try the variety of alternatives available. If you still do not have your first vest, the safest thing is that after venturing to your first purchase and its use you will not resist the temptation to try different designs. 
Why are women lovers of faux fur vests?
Women are flirtatious by nature, their essence and spontaneity make them want to try different options when dressing and looking beautiful. Surprisingly, faux fur vests have the goodness of giving any outfit a different look and allowing it to highlight the person who wears it. 
From a casual outfit, through an outfit to attend work to a dress for a gala party, there is an appropriate faux fur vest that fits perfectly with each of them. Vest designers can create unique pieces with perfect finishes that make the synthetic leather used in their manufacture look real and that the garment has a spectacular appearance. 
Over time, the techniques of making faux fur vests have been perfected and more and more fashion designers have joined who have dedicated time and effort to create unique and beautiful pieces for women. That is why the use of this garment has taken more and more strength and practically this fashion has come to stay, there is not a single woman who resists using them and falling in love for the first time. 
The most daring women when dressing are those who are most passionate about wearing faux fur vests since these are accessories capable of transforming an ordinary outfit for an extravagant and unusual one that few people would dare to use. There are exotic and vibrant designs with combinations of textures and finishes capable of complementing a simple outfit and making the woman who wears them stand out and show her beauty. 
The best faux fur vests for 2021
By 2021 everyone's favorite word is diversity, women and fashionistas want garments with colors, styles, details, and accessories that can bring joy to the eye and that will make those who see it fall in love. Learn about the new trends for 2021 and start renovating your closet so that you are ready and fashionable to shine every time you go out. 
Plush faux fur vests
For the fall and winter seasons, faux fur vests with abundant fur have become one of the favorite pieces of many women when it comes to bundling up and protecting themselves from the cold while looking great. Designs with abundant coats have been moving more and more away from a childish look to become an eccentric and daring option. 
Short sleeveless faux fur vests
Perfect for both spring, autumn, and winter, they are versatile, comfortable, and go with everything. You can wear them and combine them with the garments that are most used: jeans, skirts, and dresses. Because it´s small (short) it´s light in weight and you can take it with you on any informal day and thus have it on hand in case any appointment or special event arises suddenly.
These short sleeveless faux fur vests go very well with long sleeve shirts and long sleeve sweaters, you can play with your imagination and create appropriate outfits according to your convenience and preference. 
Long faux fur vests with belt
For those occasions in which it´s necessary to look a little more formal, elongated faux fur vests will always be your first option to wear and combine with the rest of your clothes. This time, a belt as an additional accessory to your vest will make you stand out and vibrate before others, you can play with the thickness of the belt, the models and colors available to find the one that best suits the vest you want to use and the rest of your outfit. 
Faux fur vests with animal prints
Years will pass, designers will create new models but women will always continue to love animal print in many of the garments and clothing accessories, and of course, the faux fur vests cannot be left behind. Eccentric women who want to look different and make the rest talk are the main fans of this type of skin. 
Another aspect that favors the use of an animal print is the fact that it combines with everything and that it can be used for any event. From young people to elderly women they love this type of skin and a vest of this type cannot be missing in their closet.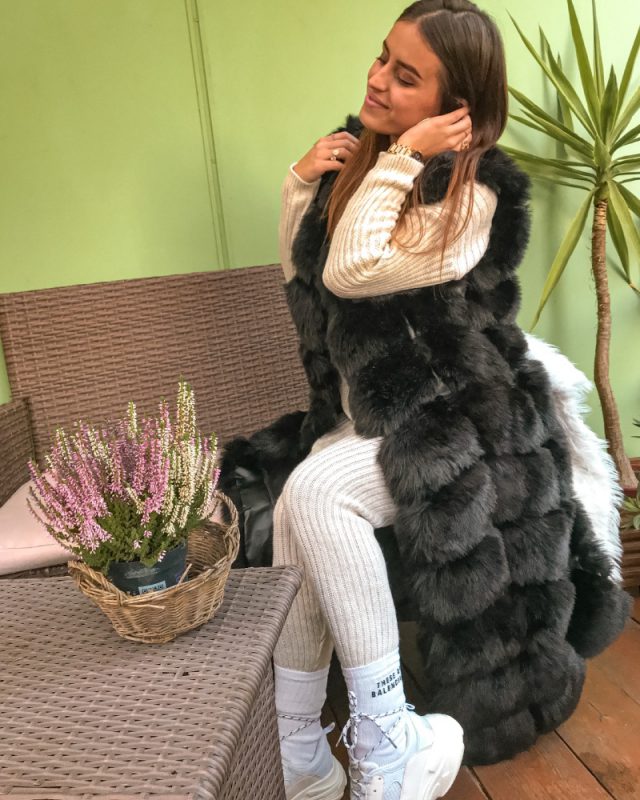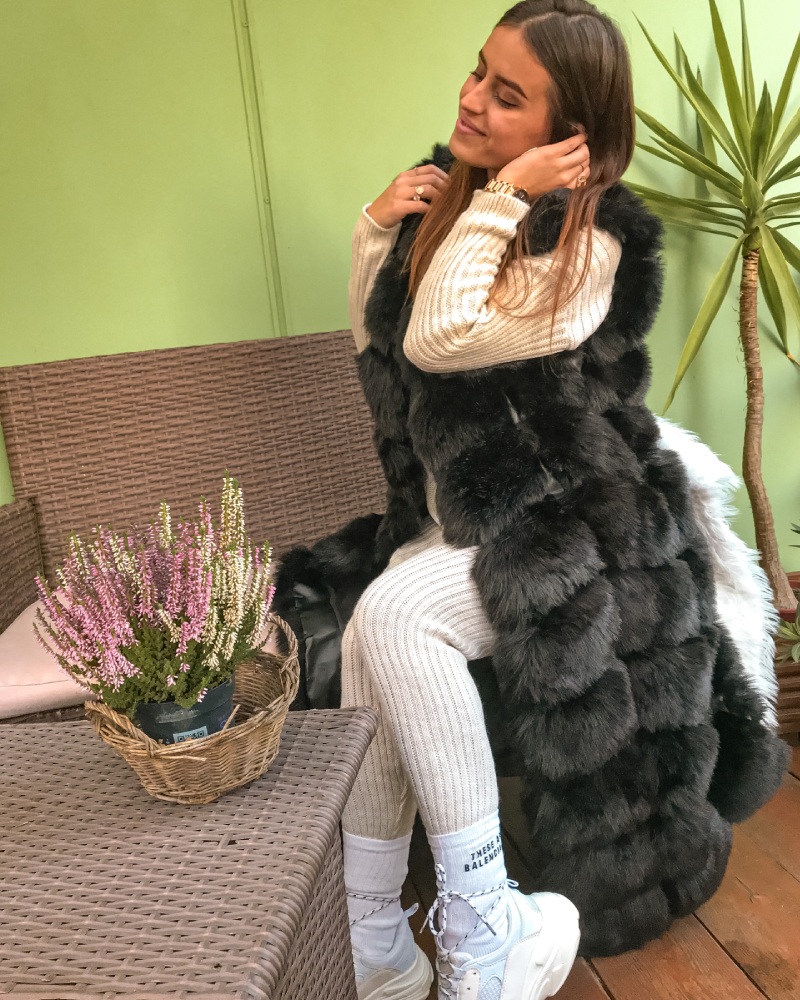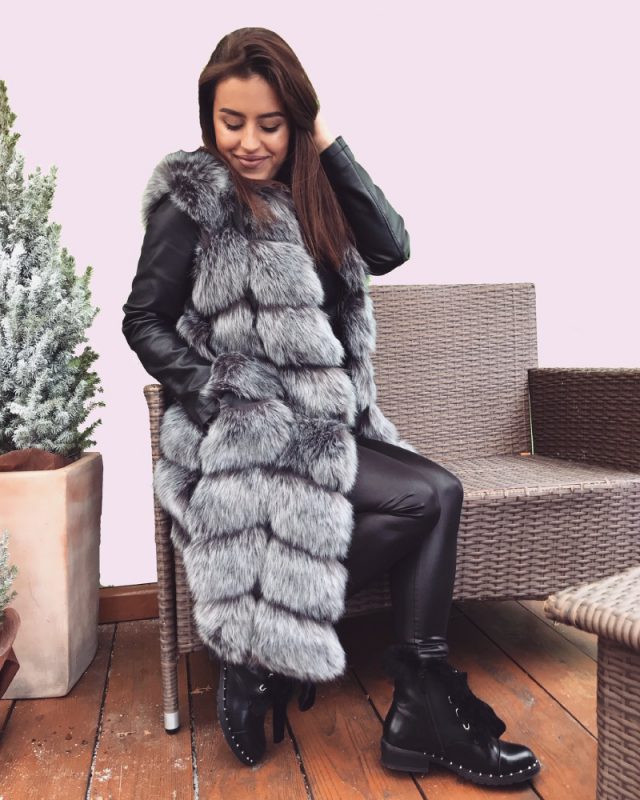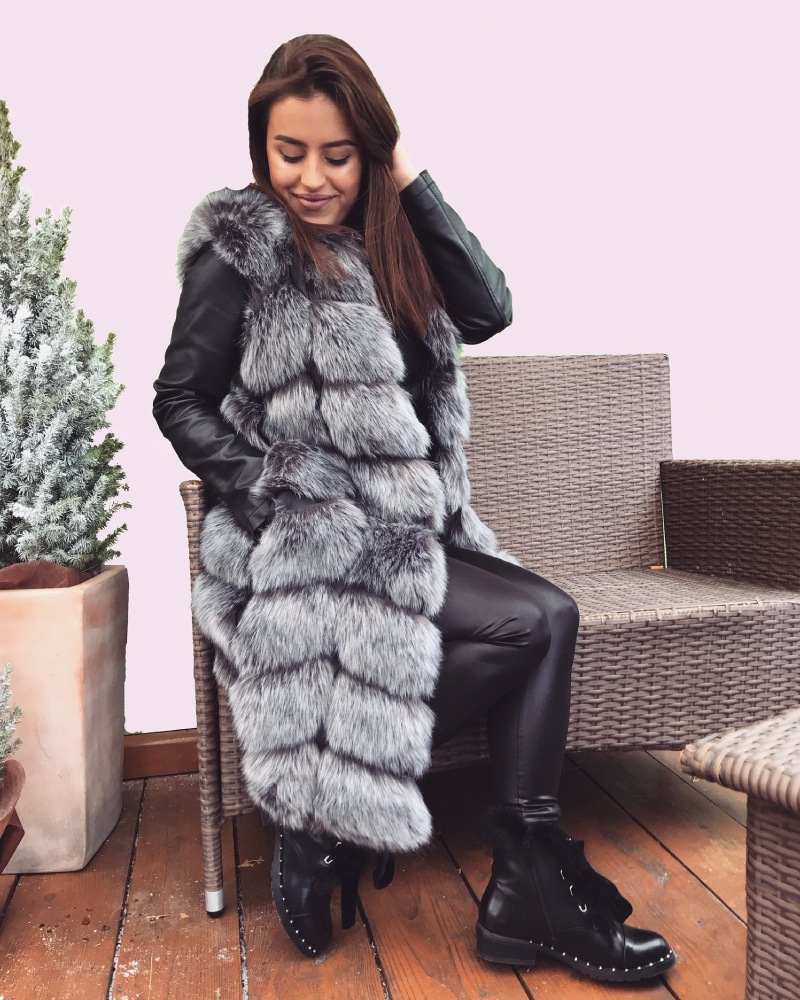 To look fabulous in 2021
There will always be people who will lean towards the traditional and the simplest but in general lines, for the 2021 neutral, basic, and bright colors will be the most sought after. Faux fur vests with additional embroidery, fringes, pockets, and the combination between them will be another highlight. 
As 2021 unfolds and the seasons begin to arrive, maybe the available options of faux fur vests to wear and try will be greater for those who have not yet dared. Many fanatical women love this type of accessories and spread the rest by wearing their vests combined with their clothes fabulous. 
Dare to innovate a bit in your way of dressing, change the simple elements for those that can bring color and life to your clothes. You already know how to wear a faux fur vest in 2021, don't wait any longer and start researching and testing which is the best vest for you. Do not settle for a single vest, you must try a variety of options and thus be able to complement each outfit according to the occasion that presents itself.